Background:
When manufacturing pharmaceuticals, there are strict requirement for the air humidity. For traditional Chinese medicine, if the pharmaceutical workshop is wet, the medicine will absorb moisture in the air, resulting in the water content increased, which decrease its effectiveness or even make it can not be used. For pills, when the manufaturing /storing environment humidity is high, it is prone to discoloration, caking, deformation and other phenomena, which will also lead to reduced efficacy and microbial breeding. Therefore, the control of dehumidification in pharmaceutical factory is particularly important for drug production and storage.
China National Pharmaceutical Group Warehouse Dehumidification Case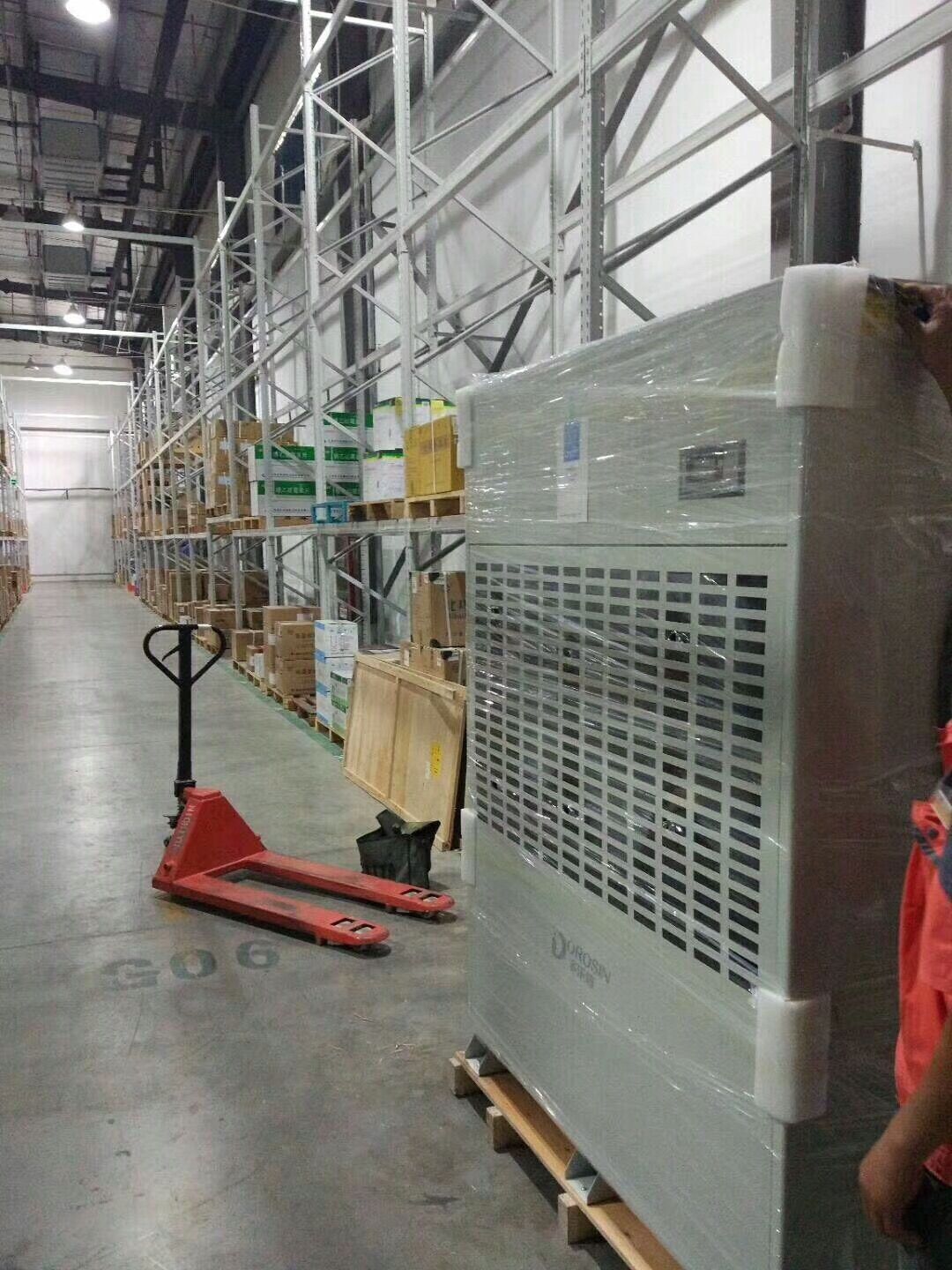 It is a pharmaceutical and health industry group with the largest scale, the most complete industrial chain and the strongest comprehensive strength in China, which is directly managed by the State-owned Assets Supervision and Administration Commission of the State Council.The group has established production bases and medicinal materials bases for biopharmaceuticals, narcotic and psychotropic drugs, anti-infectives, anti-tumor drugs, cardiovascular and cerebrovascular drugs, and respiratory system drugs. It has the strongest applied medical research institution and engineering design institute in China.
Based on the "Pharmaceutical Manufacturing Quality Management Practices", Dorosin humidity control engineering team has developed a system that suitable for temperature and humidity control in pharmaceutical factories. According to the article 17, when there is no special requirement, the temperature should be controlled at 18~26℃, and the relative humidity should be controlled at 45~65%RH
Under this premise, Dorosin teams formulate a humidity control solution based on the different requirements of various medicine.Through temperature and humidity sensor measurement and controller regulation, achieve real-time monitoring and automatic control of temperature and humidity in the production workshop. Besides, the operating efficiency of the AC system is improved, the energy consumed by the air conditioning system is reduced, making high efficiency, environmental protection and energy saving workshop is realized.