Dorosin pays tribute to front-line epidemic prevention staff——————————————————————————————————————————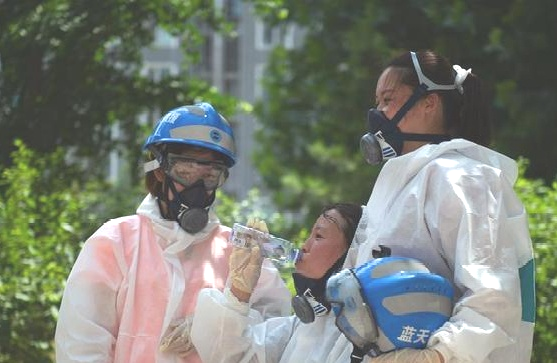 In June, temperatures across the country have gradually risen, and the Beijing epidemic has ushered in new challenges. 100,000 epidemic prevention staff stood at the forefront of epidemic prevention and control under the scorching sun. To pay tribute to front-line epidemic prevention staff, Dorosin donated mobile air-conditioners, hoping to relieve the heat. The outdoor temperature in Beijing during the day is as high as 35°C, and the surface temperature is even as high as 40°C. Medical staff must also wear airtight protective clothing. News of heatstroke and fainting can be seen everywhere. Facing the high temperature problem of the epidemic prevention staff in outdoor work, Dorosin hopes to make a contribution, and donated mobile air conditioners to the front line overnight.
Mobile air-conditioners can be put into use immediately after they are coordinated and assigned to NUCLEIC ACID detection points because they do not need to be installed, so as to provide cool and comfortable air for medical staff throughout the day.