Jan 2019 , "Accompanied by 4 seasons, for the better"--Dorosin commendation ceremony & annual music party grandly held in Foshan city . Mr. Xupeng Yao, chairman of the board, gathered together with more than 300 employees of Dorosin , some cooperated partners from home and abroad enjoyed the party as well .
The ceremony opened by the speech of vice chairman Mr Yipeng Yao, who also led the team to review the achievements and shortcomings of Dorosin in 2018. Yao said that in 2019 Dorosin will face more challenges, we will be pragmatic innovation, continuous improvement& breakthrough, as always, increase the investment in product research and development, improve the core competitiveness of the product, to provide more core competitiveness for the Dorosin brand.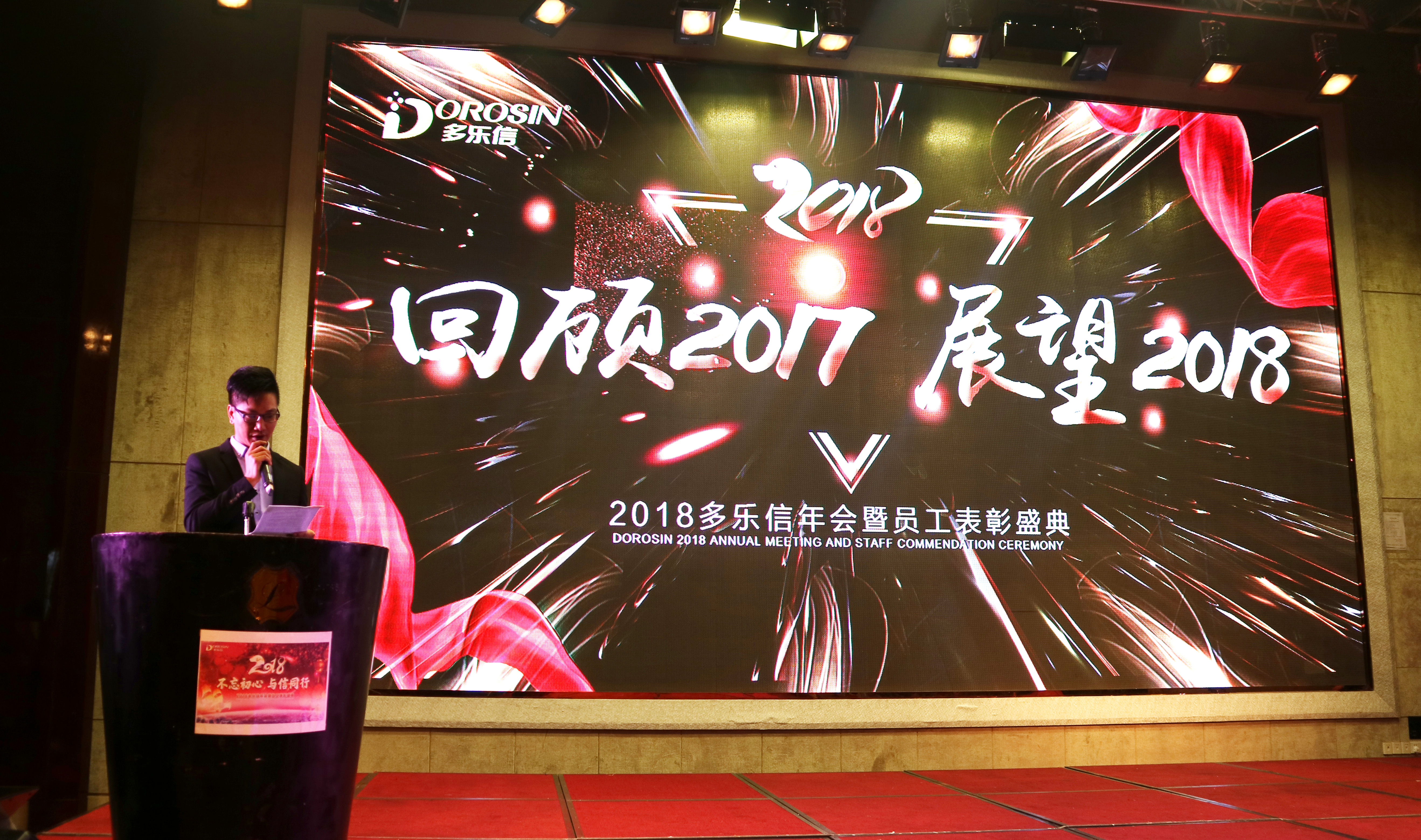 ▲多乐信副董事长姚奕鹏先生为大会致辞
Yao's speech warmed up whole party, commendation held by compere for those remarkable employees who work hard on their own position and make outstanding contributions & development to the company. "Employees of the year", "Annual progress ", "Sales pacesetter", "Production pacesetter", and "Contribution award " were awarded respectively in turn .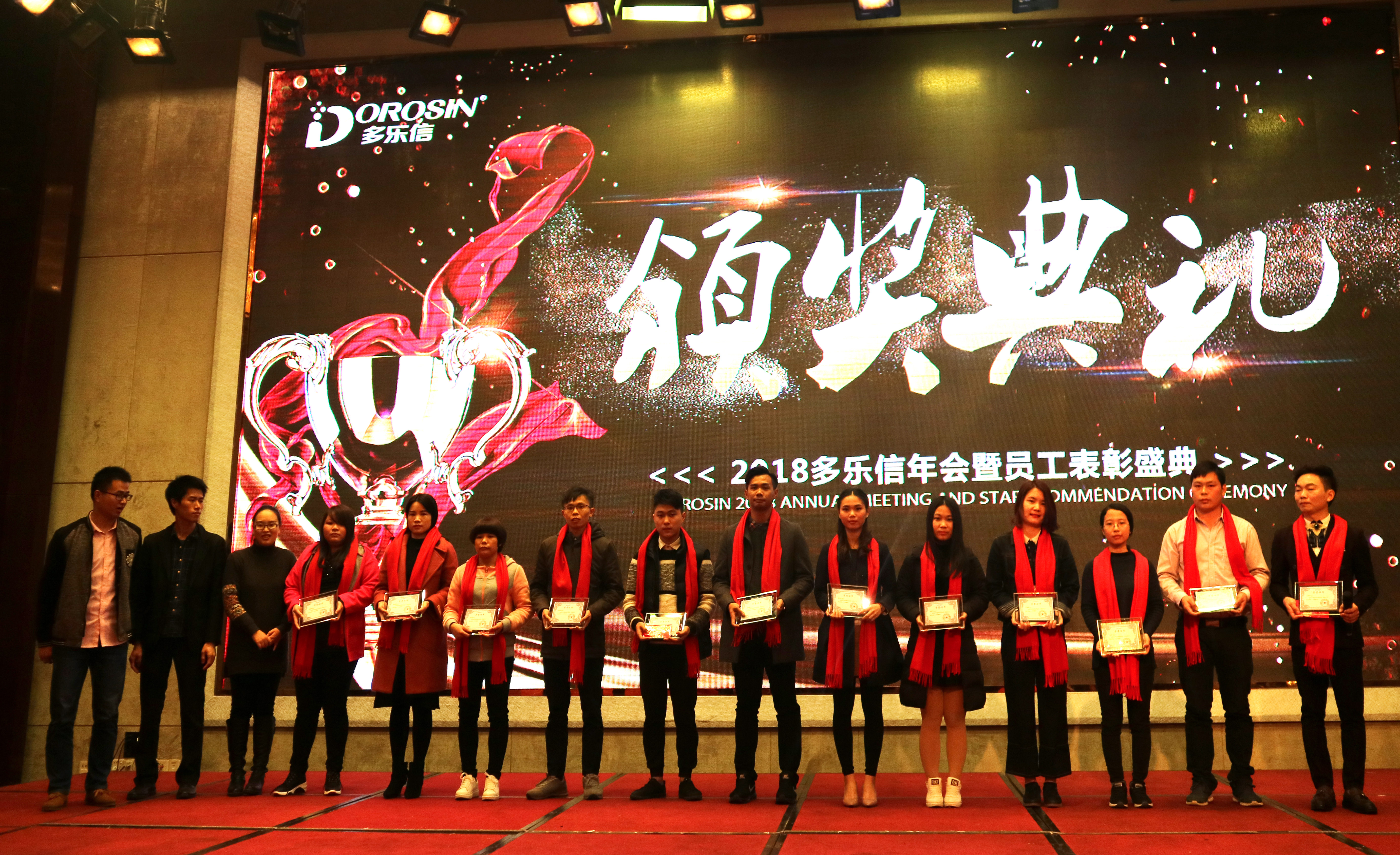 ▲多乐信副董事长姚奕鹏先生为大会致辞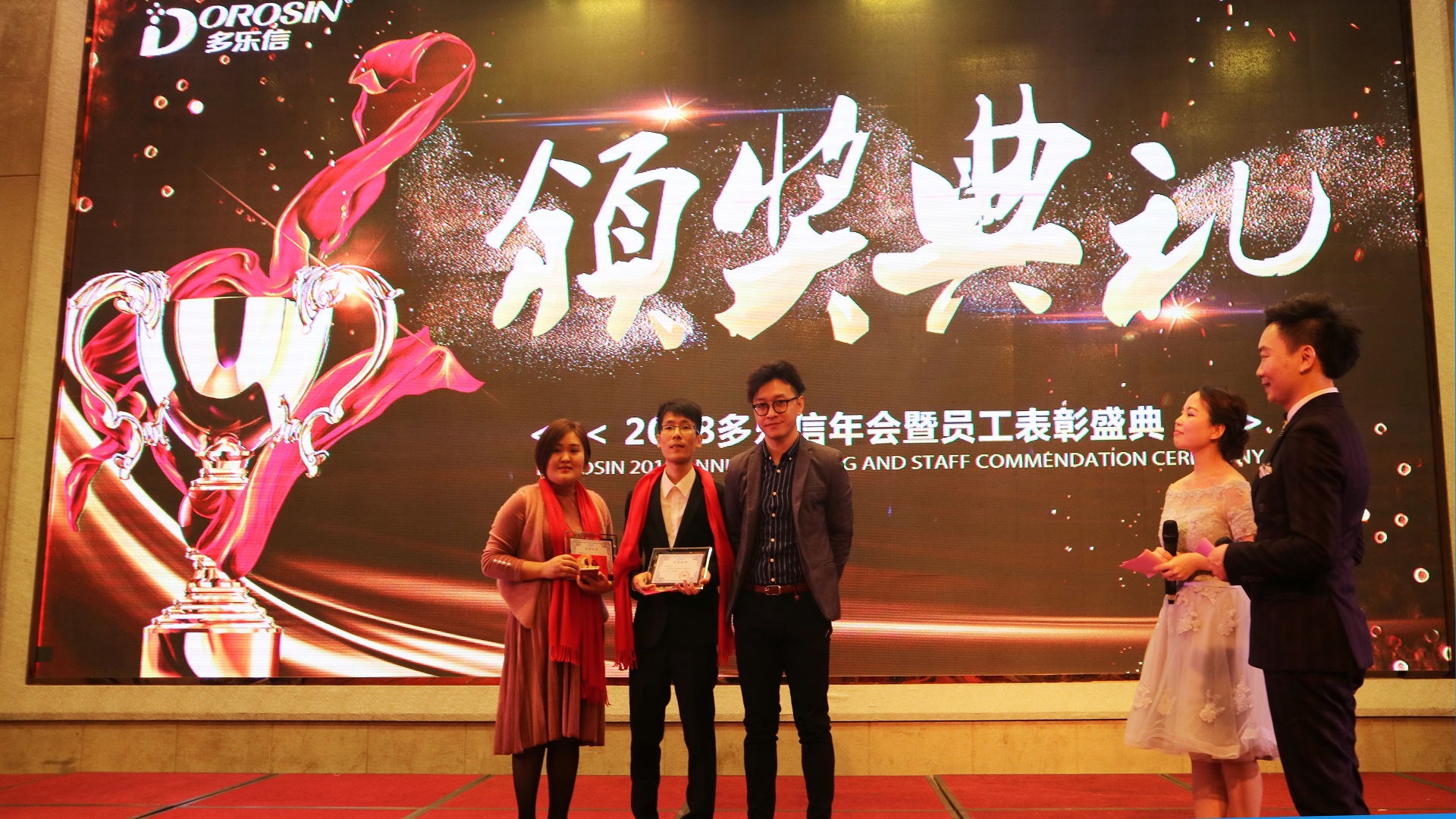 ▲年度销售标兵得奖者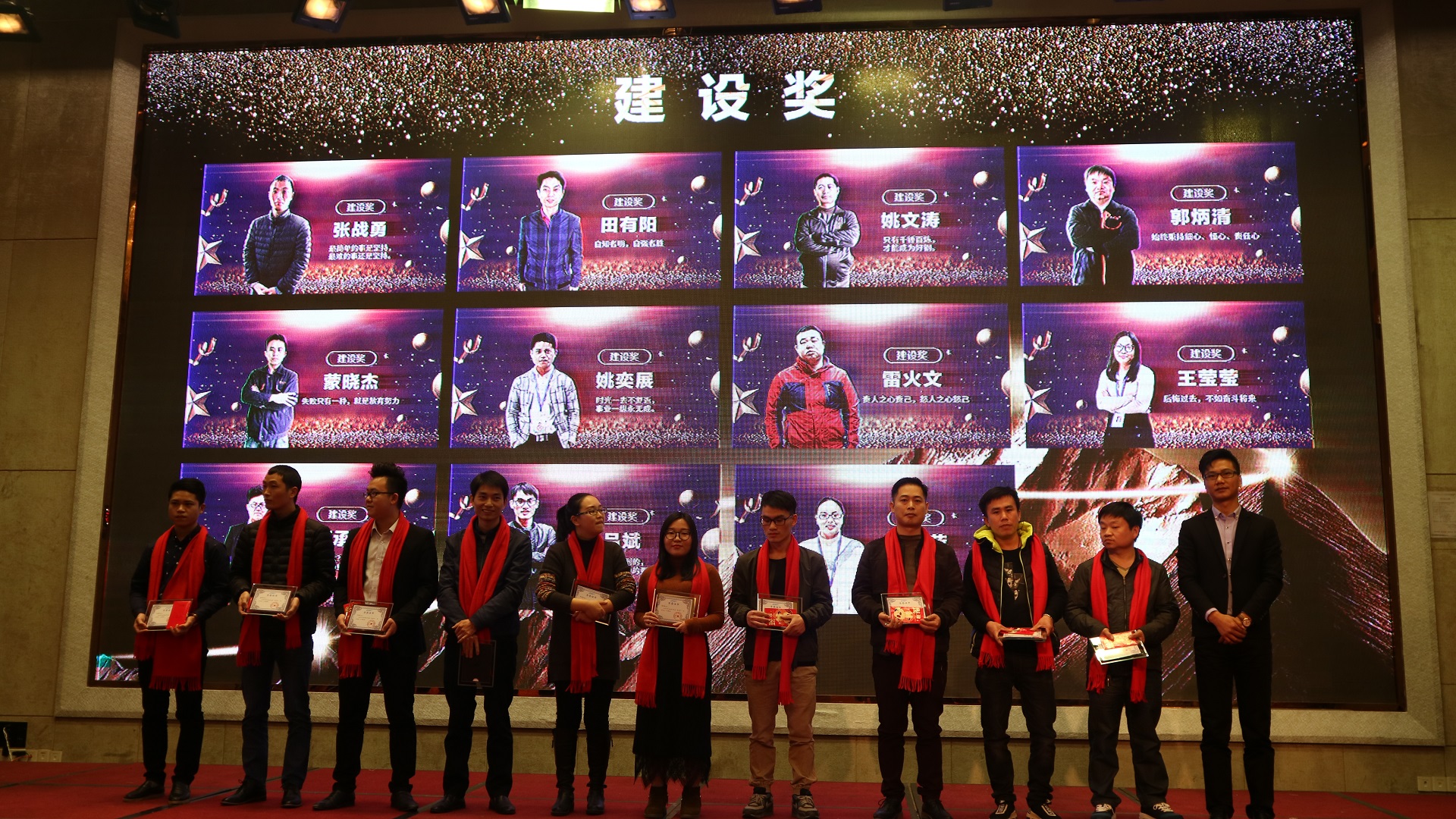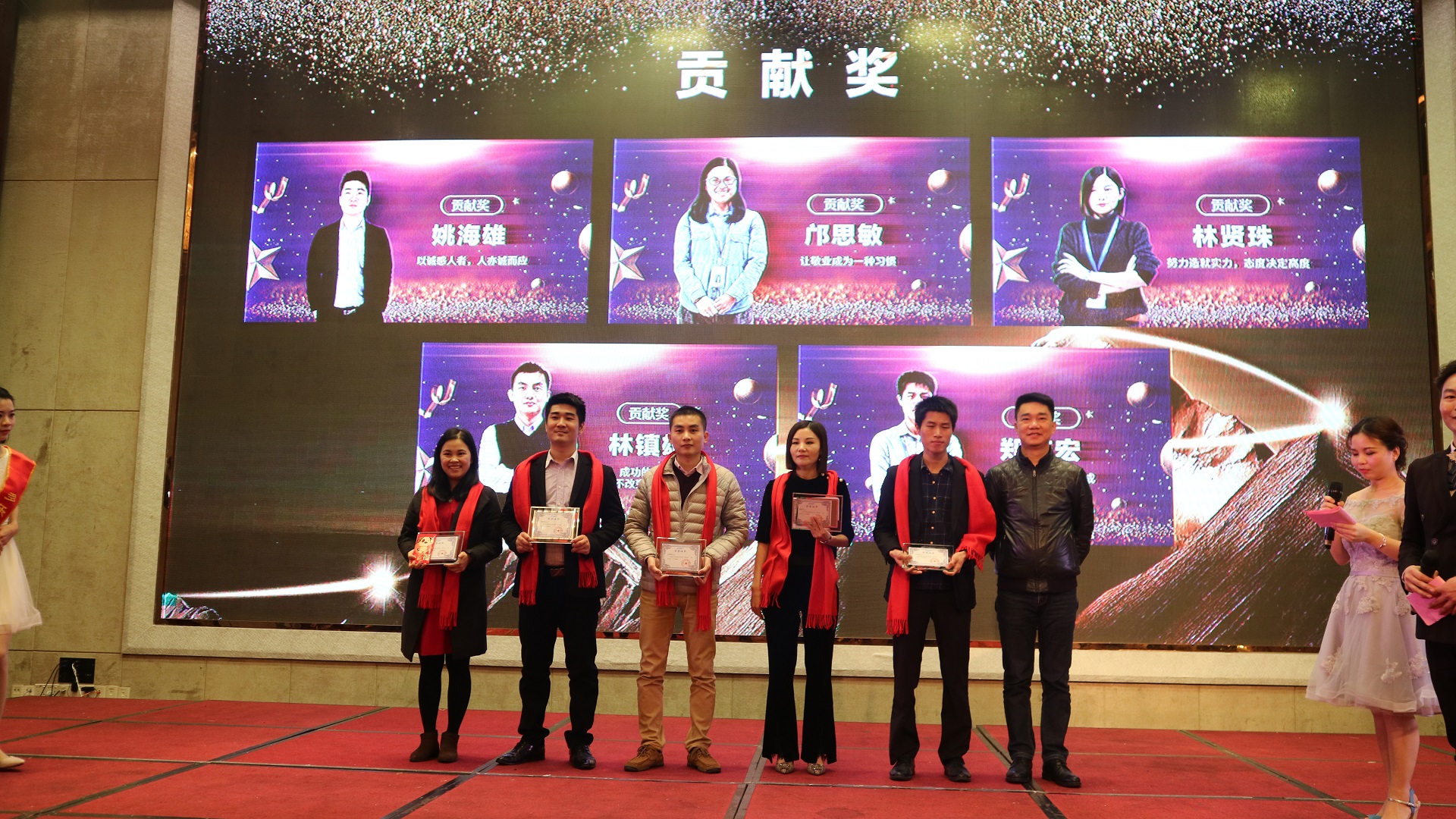 ▲建设奖、贡献奖得奖者合影
By the end of the ceremony, Mr. Xupeng Yao, gave a speech, leading us to think deeply about the efforts and achievements in 2018.He said the development of Dorosin is driven not only by the strength of the whole team, but also the customers and the product. In the future, the focus of Dorosin will change to forge a famous brand in HVAC industry as core goal and keep moving forward.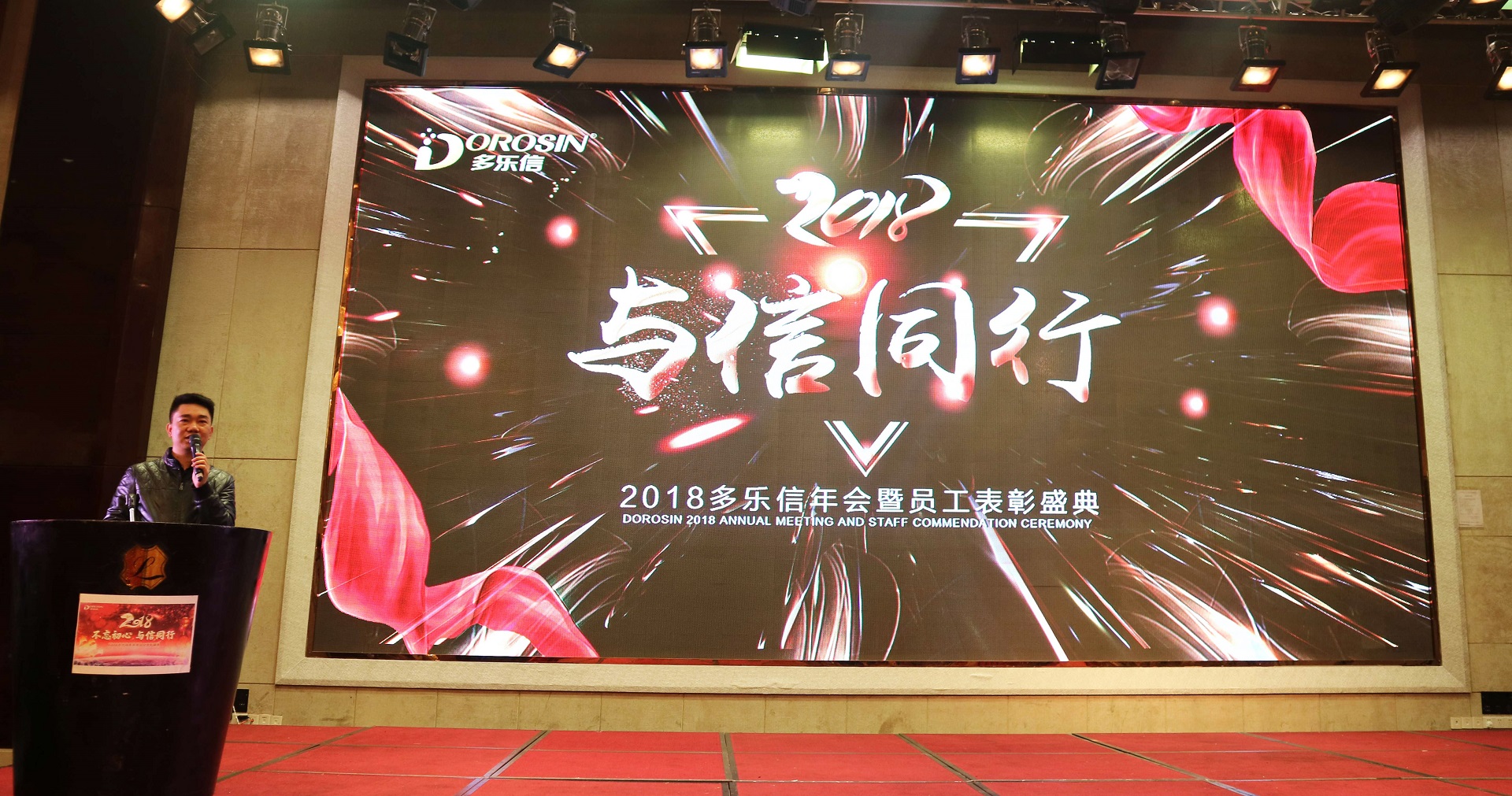 ▲多乐信董事长姚旭鹏先生发言
Music party
After commendation ceremony, Dorosin brought a wonderful show for the guests. Round after round of lucky draw made the annual meeting atmosphere cheerful in the venue.
▲舞蹈表演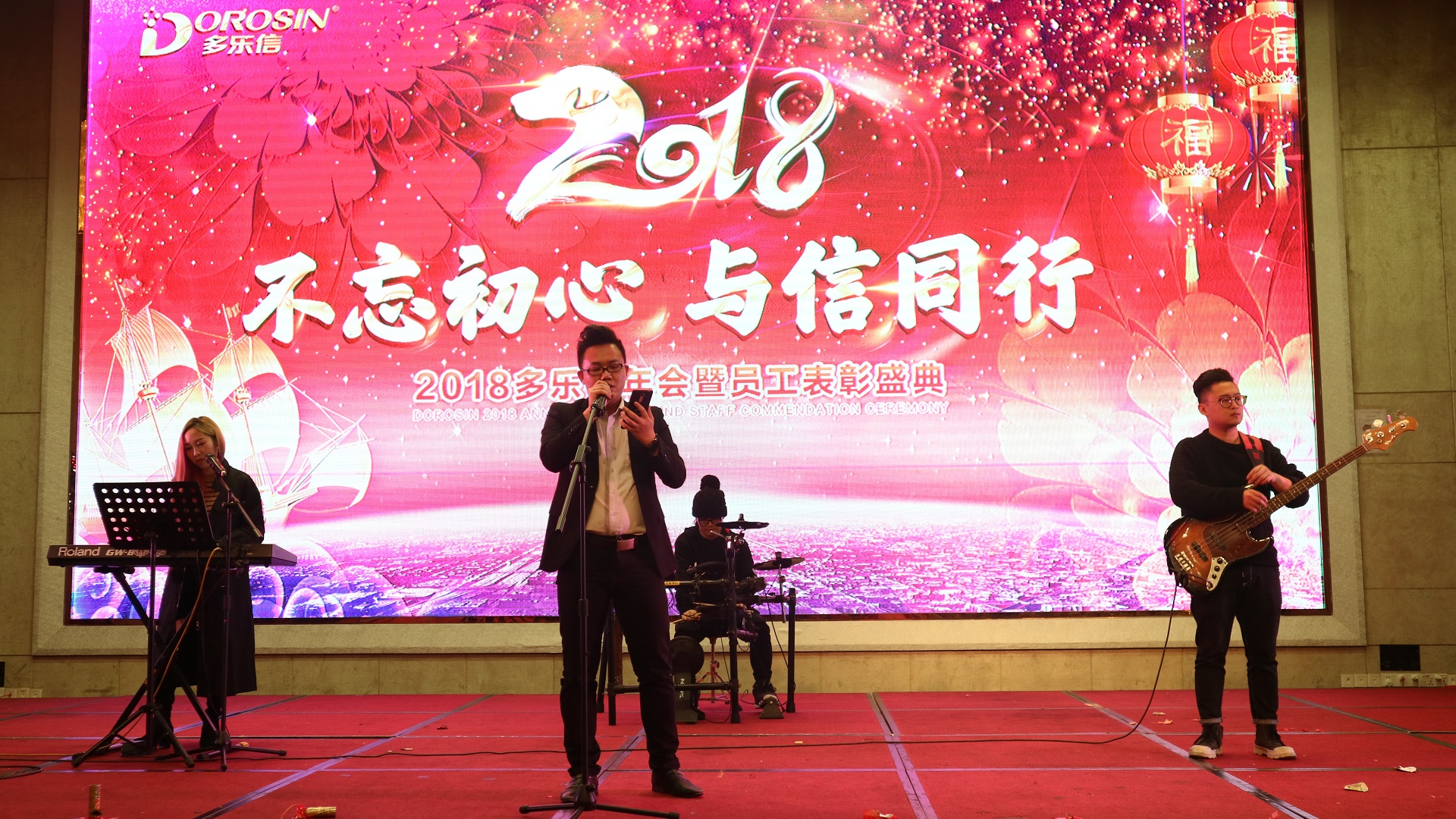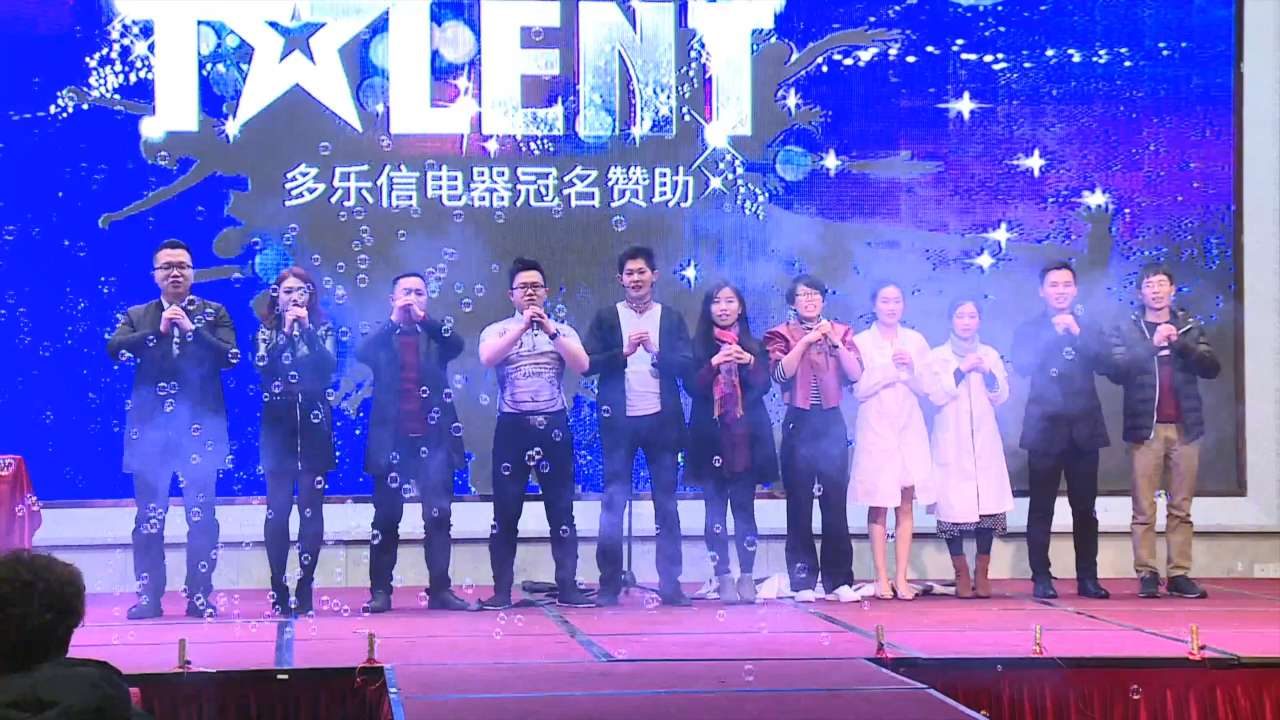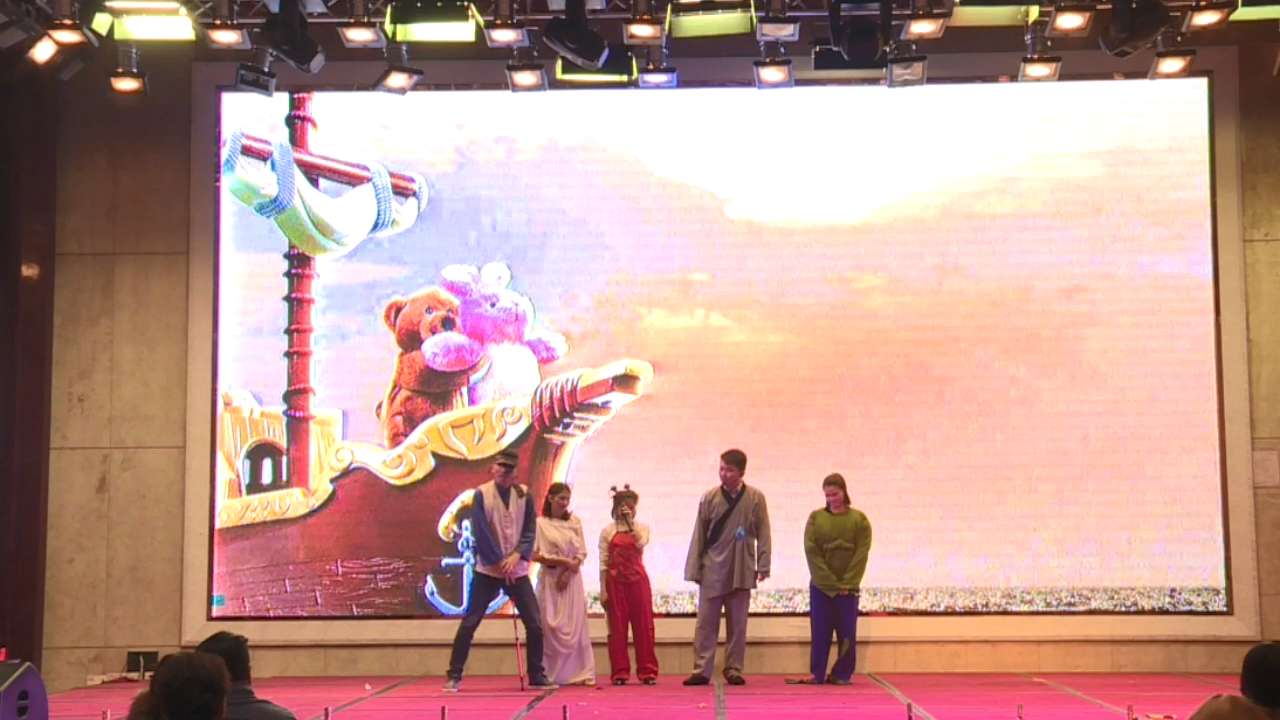 ▲歌唱比赛、变脸表演,节目精彩纷呈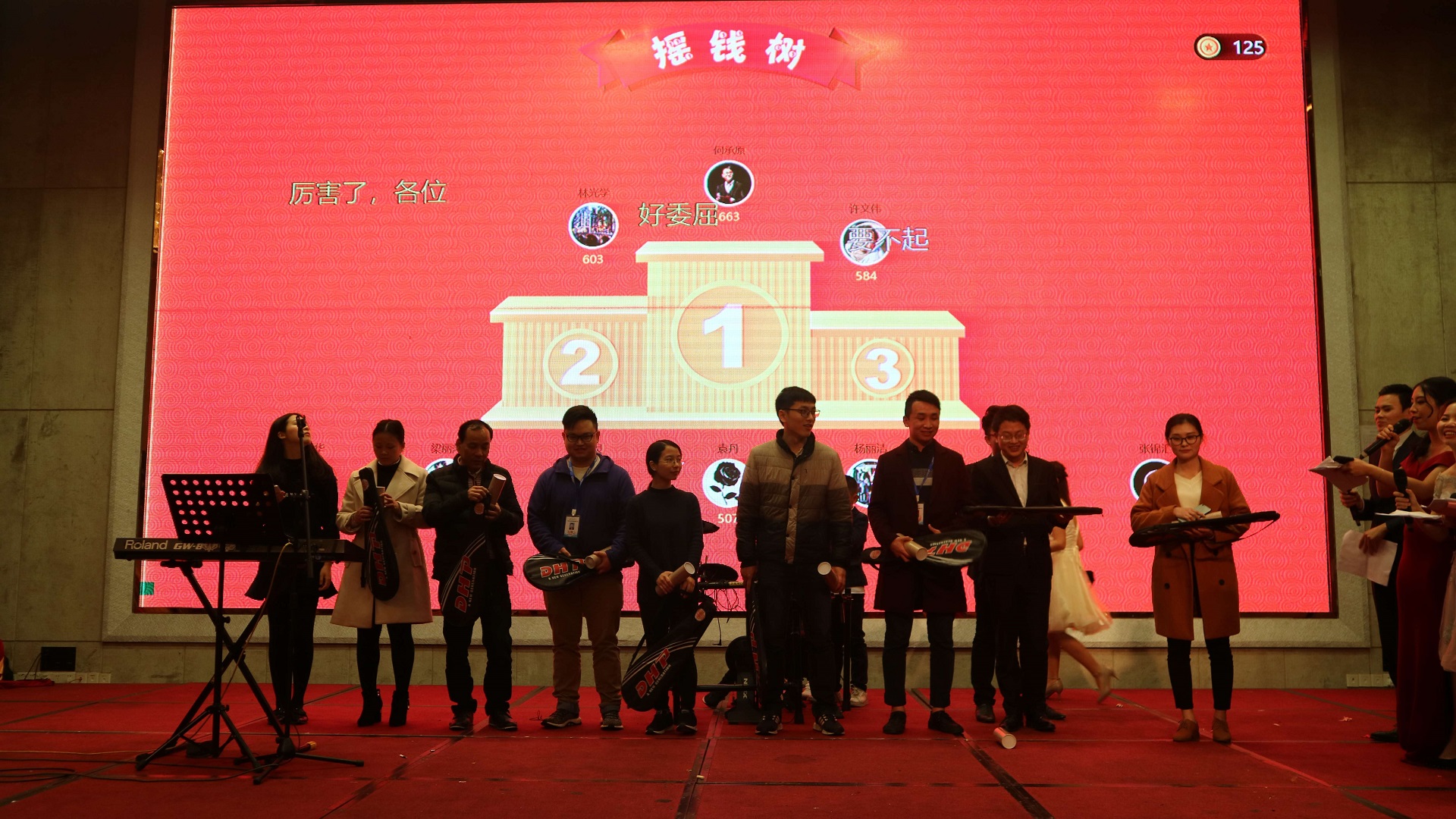 ▲晚会的最后抽出特等奖:俄罗斯全境八天游
Time flies, Dorosin commendation ceremony and annual party has been successfully concluded. In 2019, we will always adhere to the concept of making people's lives better. With rock-firm confidence, seize every moment of strength, indomitable perseverance, continue to run, continue to pursue dreams!