April 9-11 2019 Shanghai New International Expo Center China ·
Booth: W1C55
On April 9, the 2019 international refrigeration, air conditioning, heating, ventilation and food refrigeration exhibition (here in after referred to as the 2019 China Refrigeration Exhibition) kicked off in Shanghai. This refrigeration exhibition was grandly opened in Shanghai new international expo center. The exhibition will be held until November 11th, with the theme of "cooperation, innovation and common development", focusing on energy conservation and environmental protection, two hot spots in the refrigeration industry.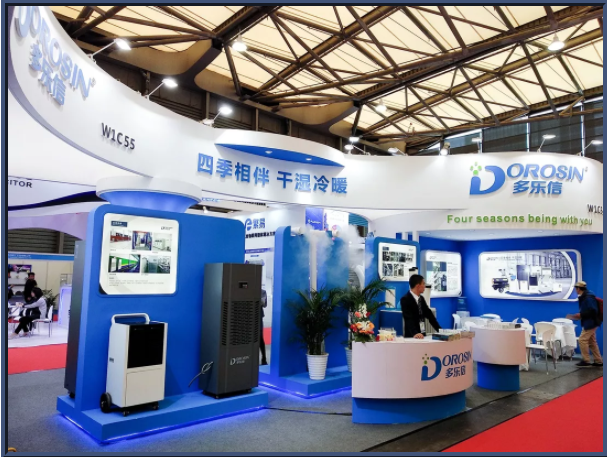 As one of the four major HVAC exhibitions in the world, each enterprise in the industry will show its skills at this time. Dorosin will not be left behind, and bring the exhibits centering on the most cutting-edge technologies in the industry. With independent research and development of core products of dry, wet, cold and warm four seasons, the product line richness is unique!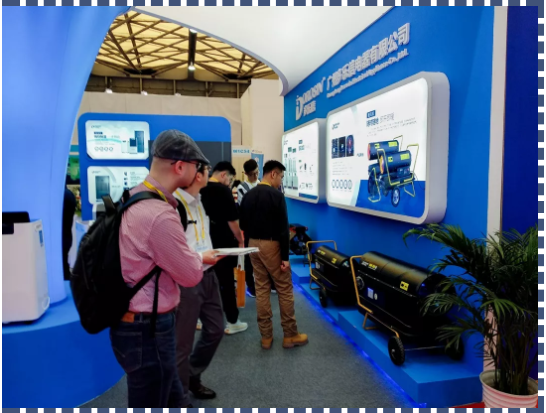 As the exhibition visitors come into the exhibition hall one after another, Dorosin booth becomes more and more popular. The unique design of the ultrasonic humidifier exhibition area has aroused the great interest of Chinese and foreign visitors stop by to ask and truly feel very fine fog particles!.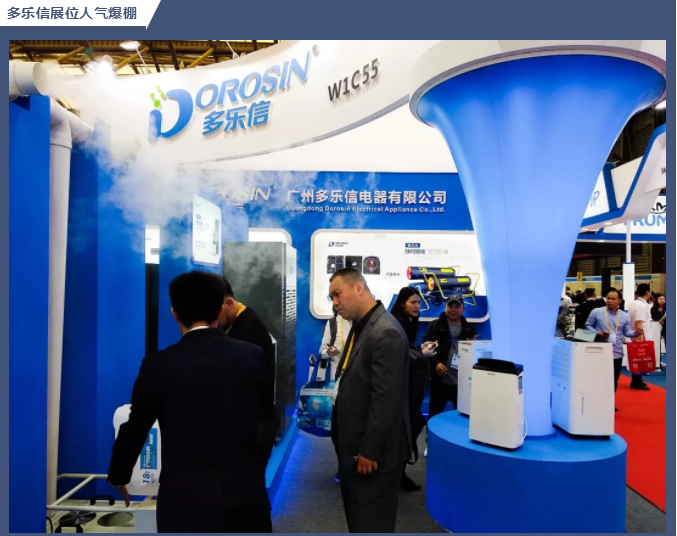 Besides this eye-catching ultrasonic humidifier, what other products did Dorosin bring to the exhibition that could attract the attention of the exhibitors?
Moveable dehumidifier & Industrial dehumidifier
As the new product of Dorosin this quarter, the moveable dehumidifier was first displayed at the China refrigeration exhibition. The industrial-grade precision dehumidifier made by sheet metal body is also favored by buyers.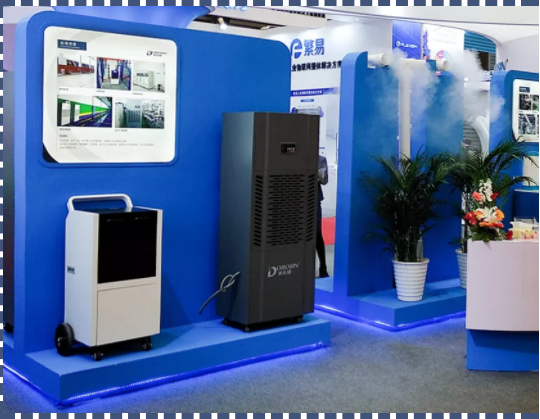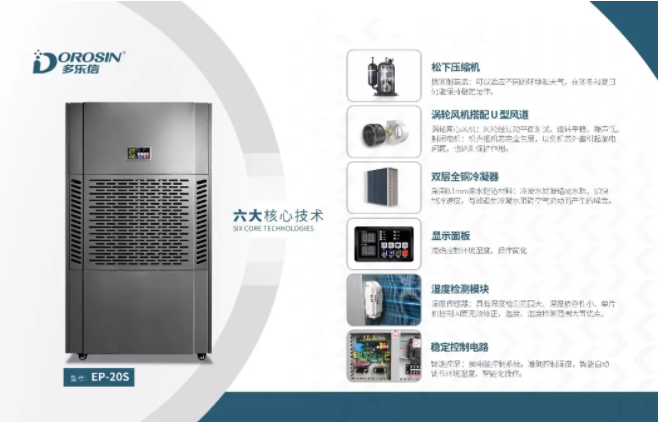 Ceiling dehumidifier
As the "invisible warrior" of Dorosin dehumidifier category, ceiling dehumidifier is naturally one of the most eye-catching products in the exhibition. It is suitable for villas, hotels, underground parking lots and large warehouses and workshops with no vacant space because of its advantages such as hidden installation, beautiful and practical appearance, and space saving. It can avoid dampness and mildew and reduce economic losses.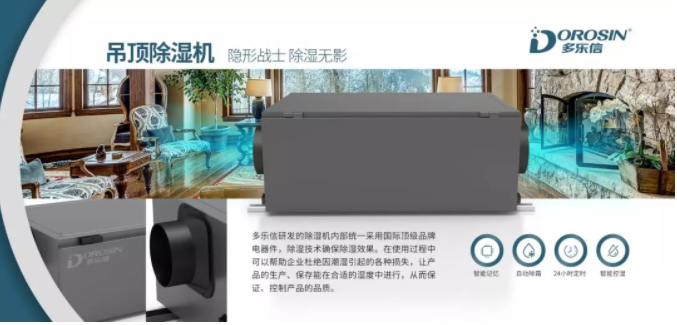 Spot cooler
Besides dehumidifiers, Dorosin also developed portable refrigeration equipment, adopt efficient hydrophilic aluminum foil condenser and energy efficient double rotor compressor, have occupied small size, large capacity, energy saving, high temperature resistant, etc, can be used for working position cooling, equipment protection, product rapid cooling, cooling precision electrical components etc.
Fuel Heaters
Dorosin industrial fuel heater adopts SUS310 stainless steel helmet, enable to bear temperature up to 1300℃; integrated overheating protection device, over-heat automatic power off, to ensure the safety of equipment use. Widely used in animal husbandry, greenhouse planting, wood drying, decoration drying, outdoor work and other places heating needs.