Dorosin in 125th China Import and Export Fair
On April 15th, 2019, known as one of the world's largest international trade events, the 125th China Import and Export Fair officially opened in the city of Guangzhou.
After 62 years of development, it has strengthened trade between China and the world. It is a high-quality platform for Chinese enterprises to develop international reality and a guiding demonstration base for China's foreign trade development strategy.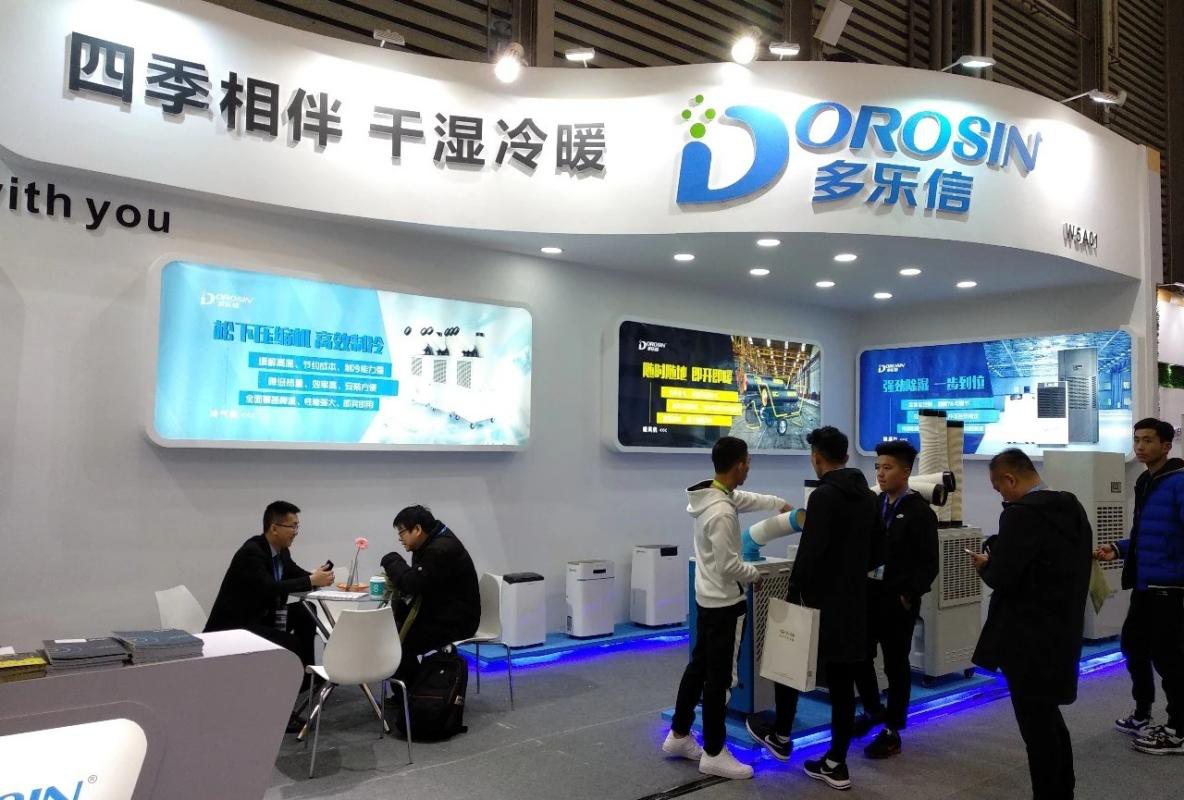 As the leading brand representative of the temperature and humidity control industry, Dorosin brought the mature intelligent dehumidification series, refrigeration series and other products to site, carrying several new products on the scene, attracting a large number of domestic and foreign audiences to consult, the scene is very enthusiastic!
From the creation of China's first generation of dehumidifiers to the present, the company's product line has covered dry, wet, cold and warm areas, including household dehumidifiers, industrial and commercial dehumidifiers, industrial humidifiers, industrial air conditioners and industrial fuel heaters. Air conditioning equipment is the most comprehensive brand of temperature and humidity control industry to date.
In the future, Dorosin will make every effort to use high-tech to solve the problems brought about by climate change in dry, wet, cold and warm regions in various regions of the world, and actively respond to national policies and bring people's lives, work and production. A better smart air conditioning experience.