年
会
盛典
2020
DOROSIN Electrical Appliance CO., LTD
2020 Chinese Mice Year
Stepping into January 2020,
A new year begins
2019-2020 DOROSIN
「Persistence&Innoviation」Summary and Commendation Ceremony and Year-end Party
Celebrate together in Foshan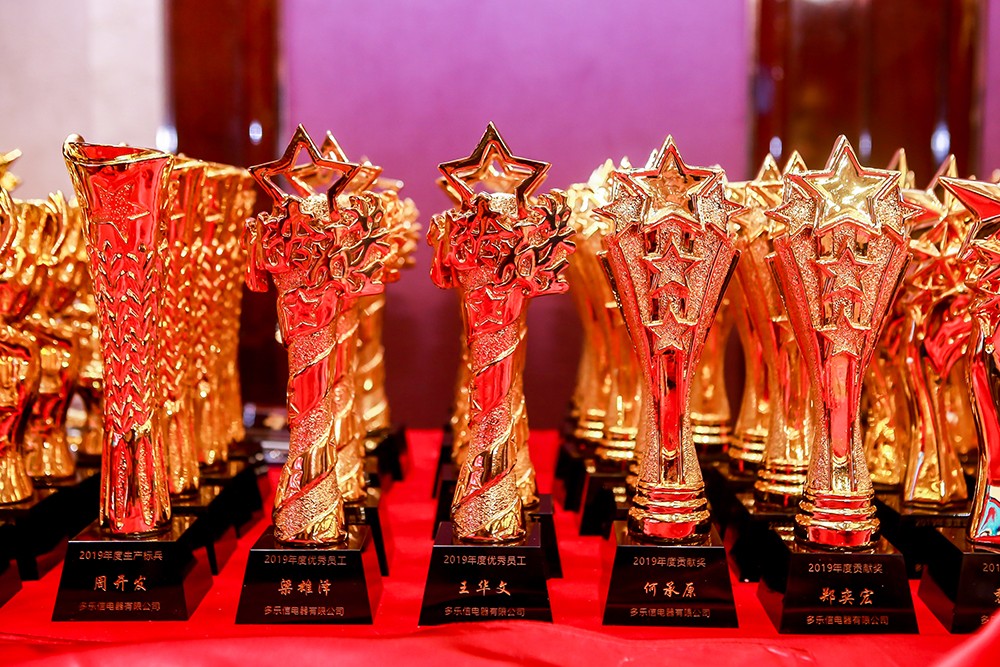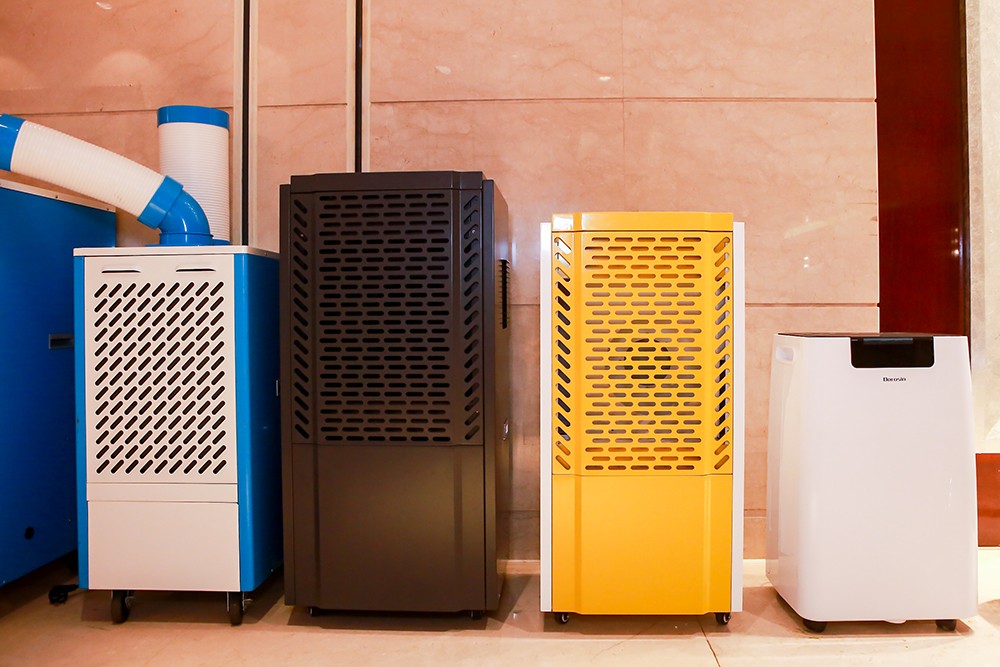 1
Hundreds of DOROSIN members gathered together,
Many domestic and foreign partners attended the ceremony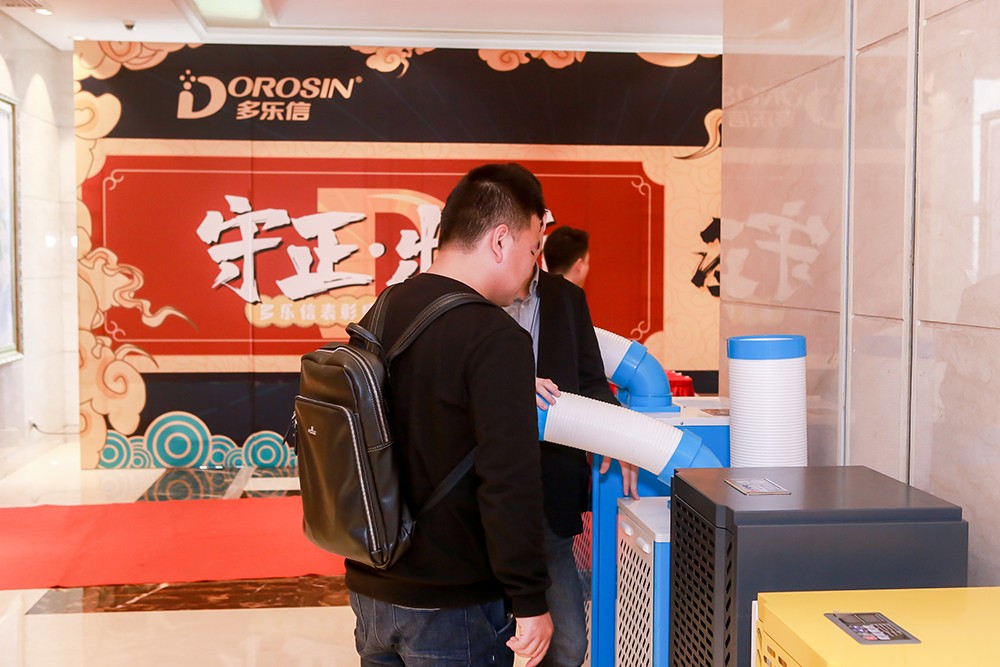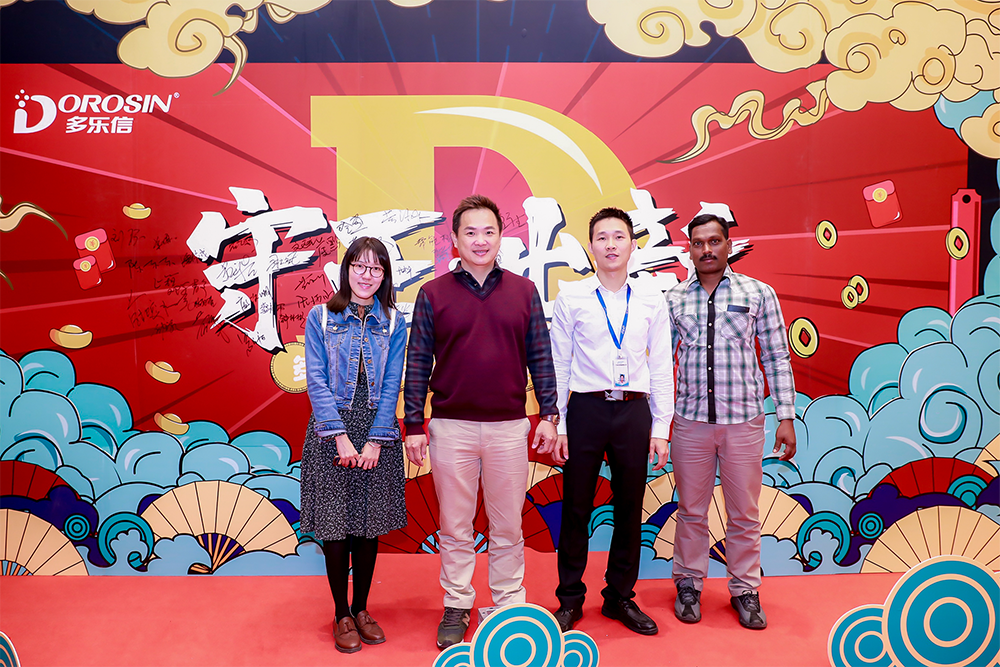 ▲国内外客户莅临年会现场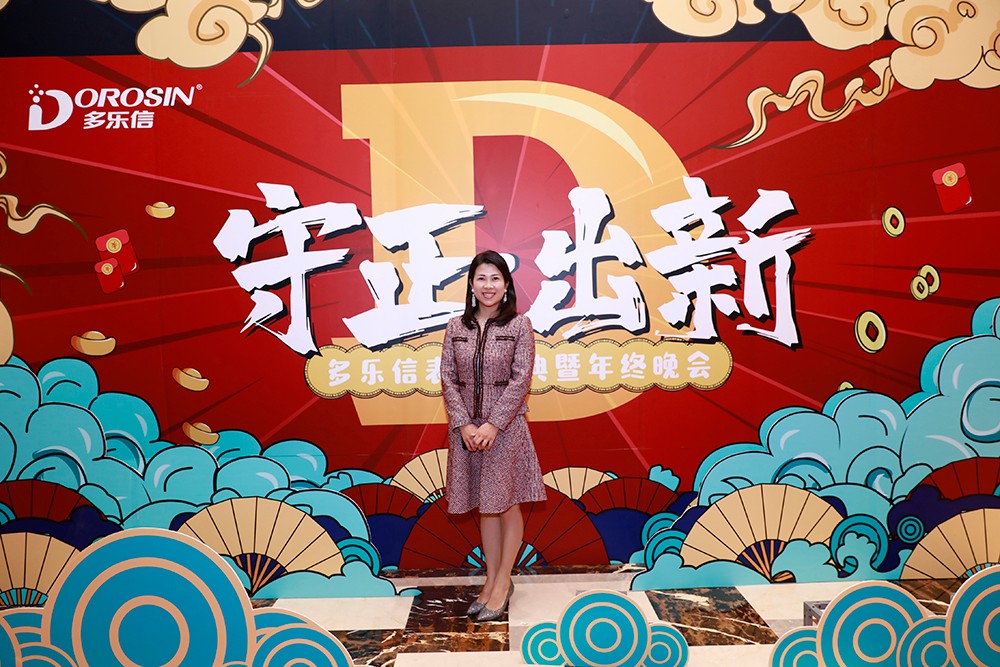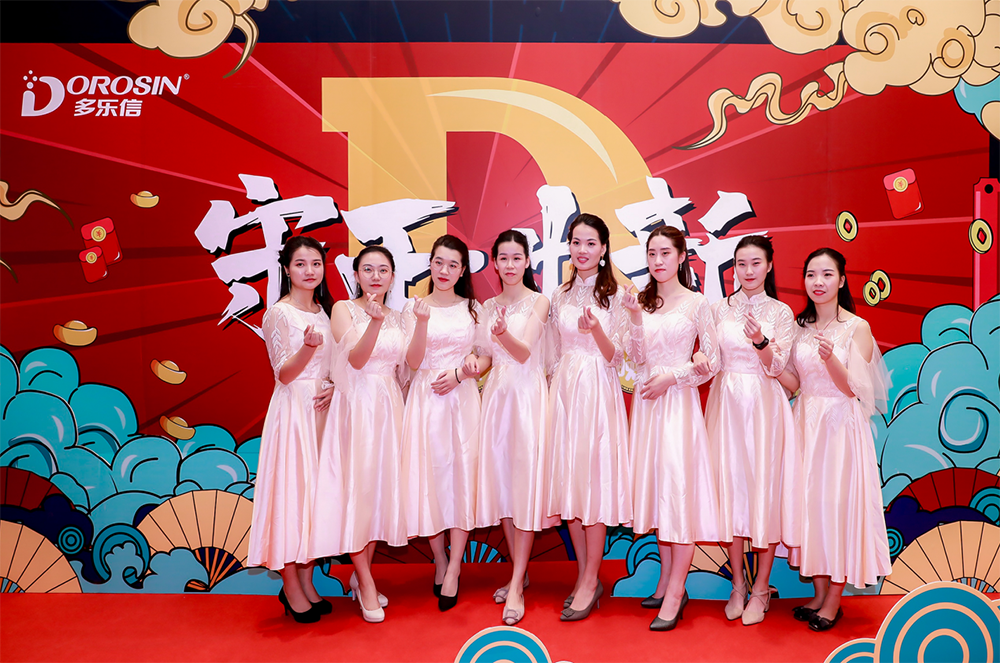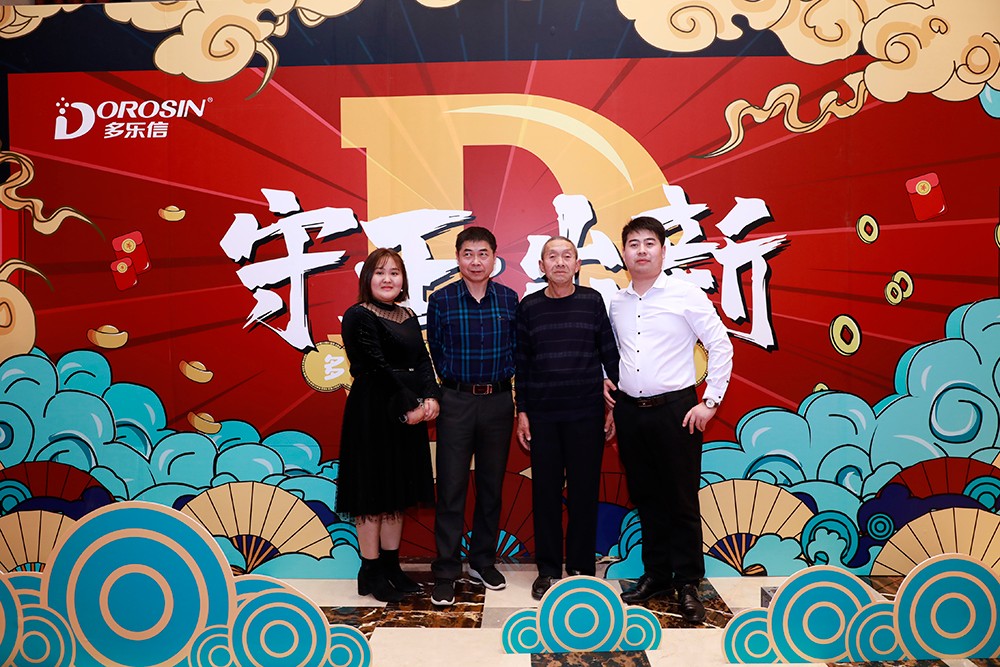 ▲Domestic and foreign customers come to the annual ceremony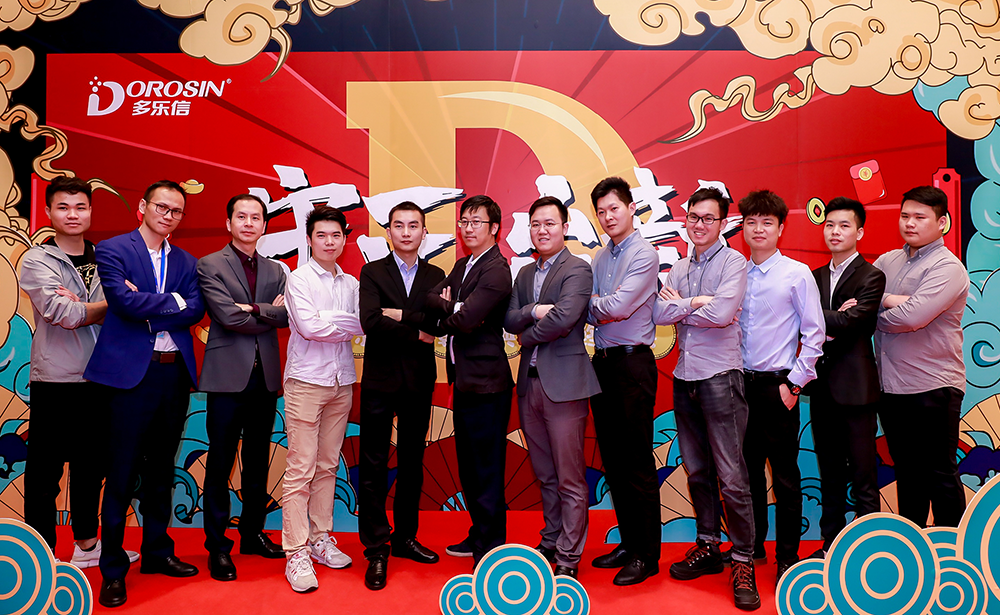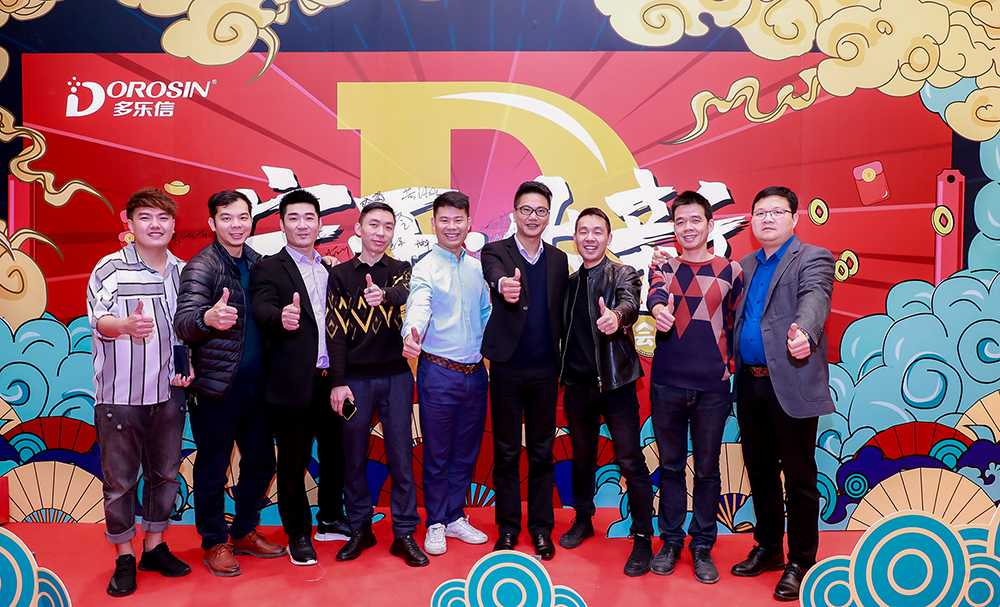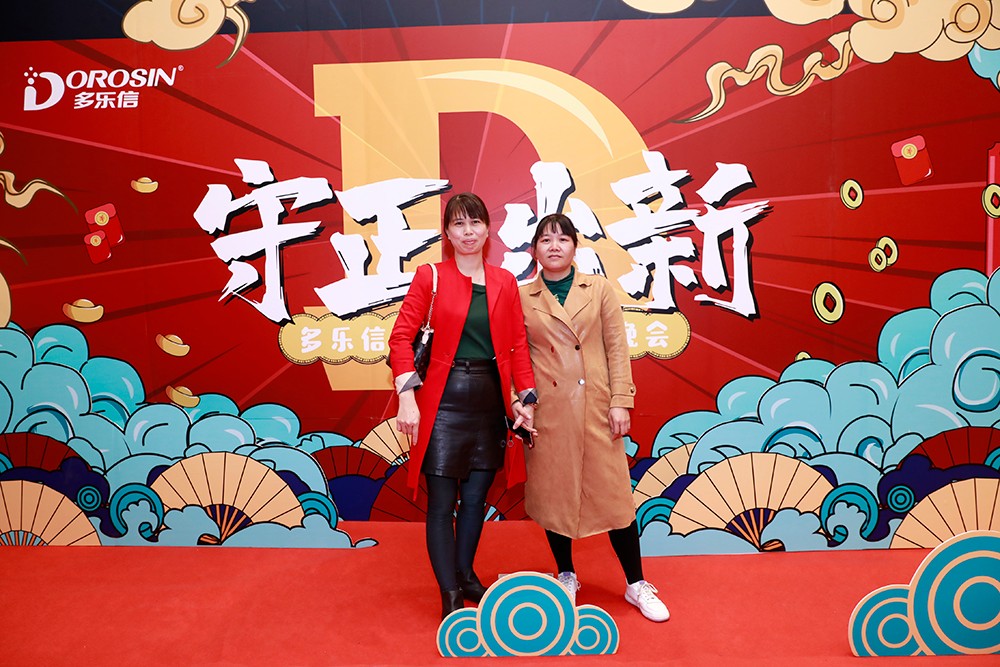 ▲Colleagues and guests sign in a group photo

2
Annual summary
The first part of the conference was the summary session, the representatives from various departments of DOROSIN conducted an annual summary. First of all, Mr. Yao Haixiong, the director of the factor was having the speech. He showed everyone the proud achievements of the production line this year, and at the same time confidently showed us the plans and goals for the coming year.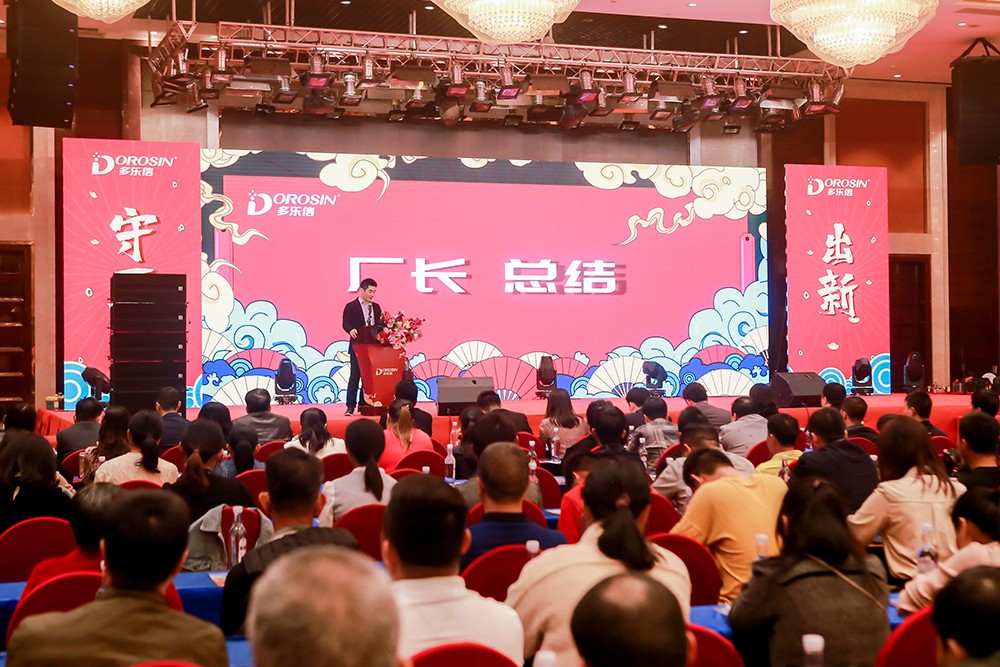 Representatives of major departments successively took the stage to summarize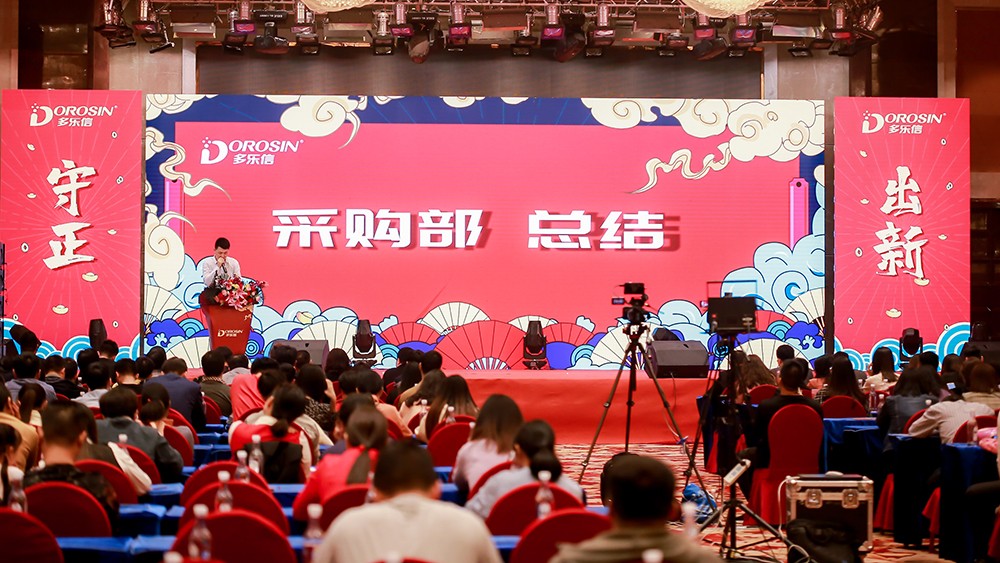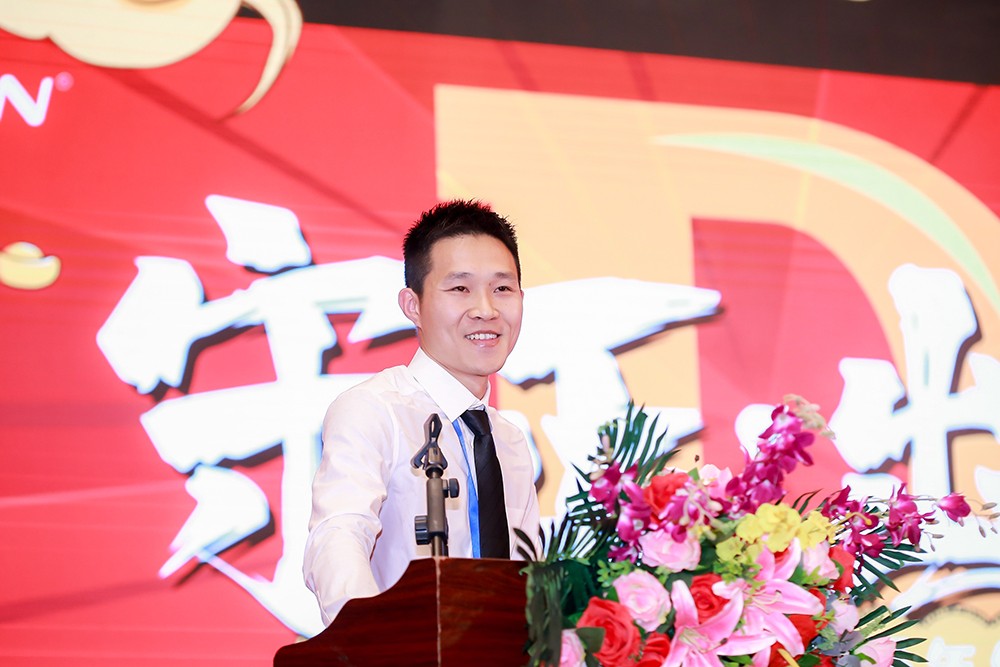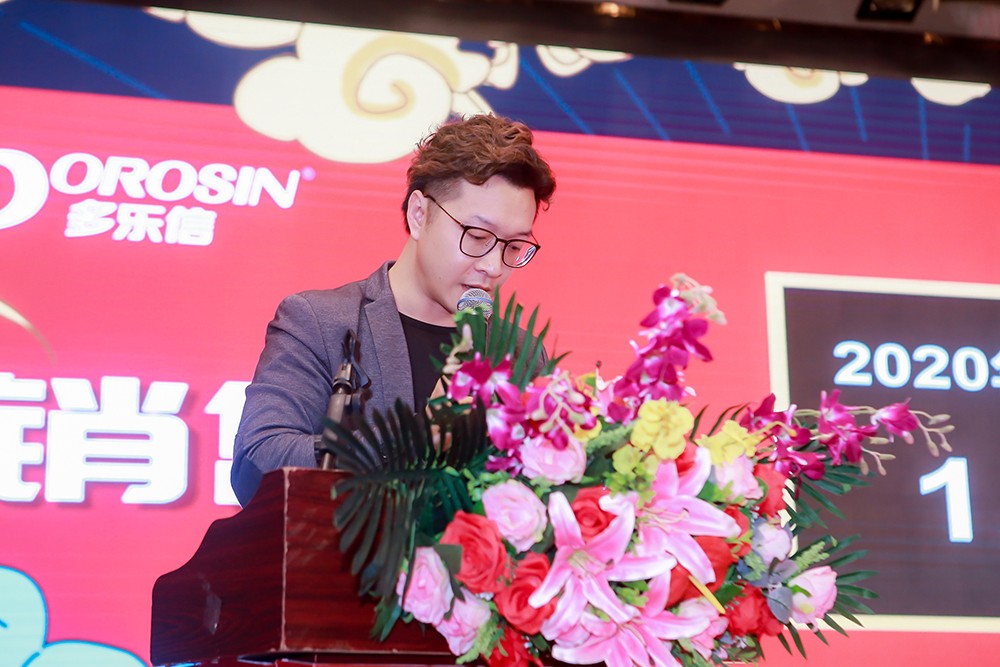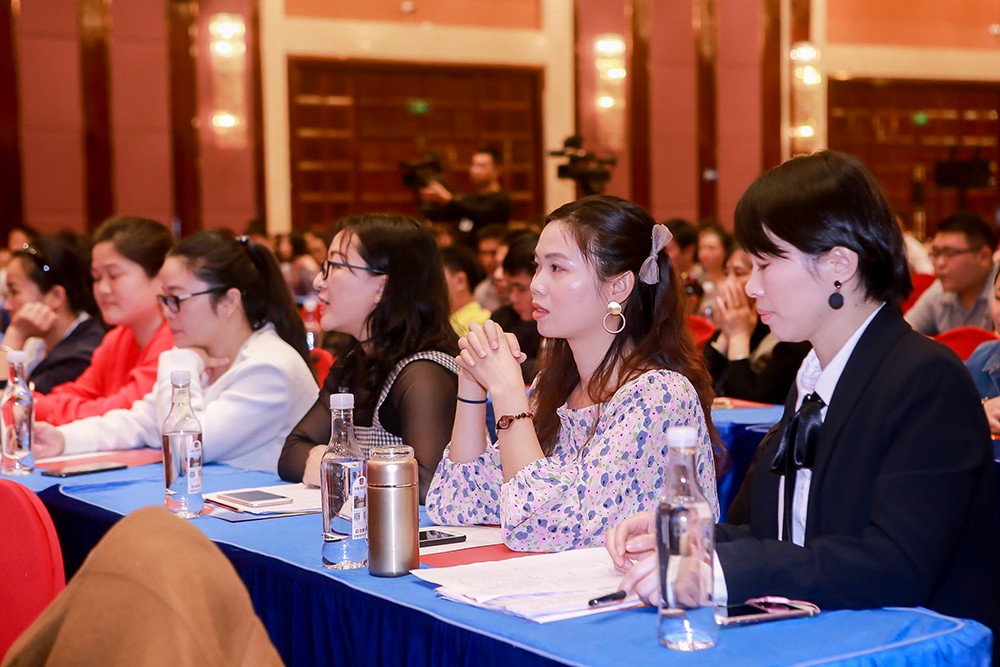 3
Recognition part
Keep the righteousness and bring forth the new, the righteous way leads to the future. Years have changed rapidly, but what remains the same is that all members of the company abide by the right way and seek progress in stability. Looking back on every achievement, it is due to the perseverance and creation of everyone in Duoxin. Before the commendation session officially started, General Manager Yao Yipeng made a speech for the conference.
▲The vice general manager Mr.Yao Yipeng addressed for the Meeting

Dorosin's great achievement in 2017 is credited to the contribution of all staff.On that ceremony day,the first event was to honor those excellent representatives who made great contribution for this company,outstanding performance on his duty and served the company for several years. There were sales model,production model,excellent employee,annual progress award,construction award and contribution award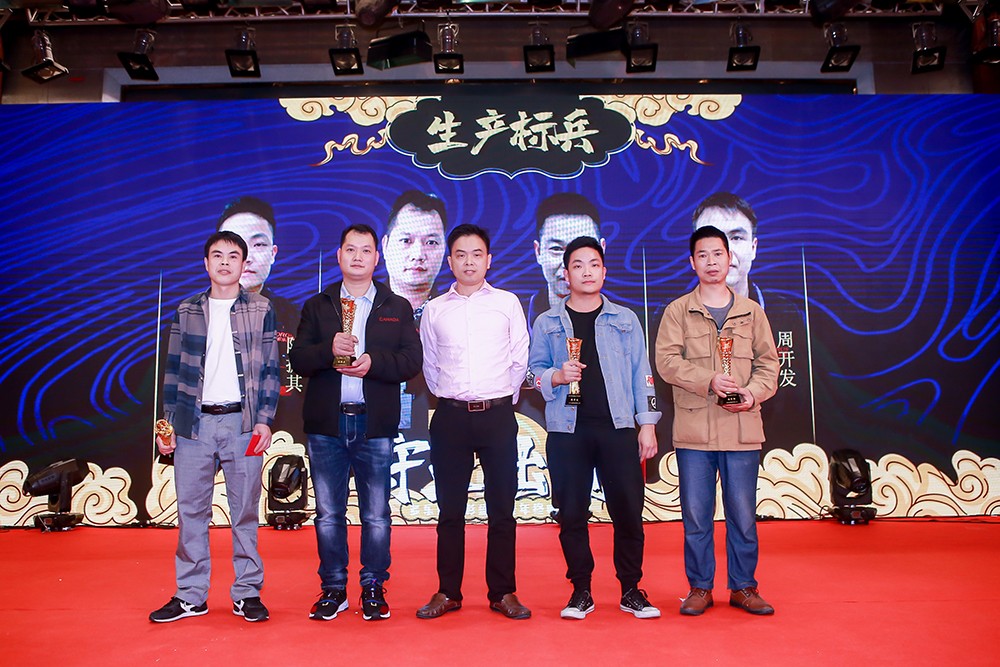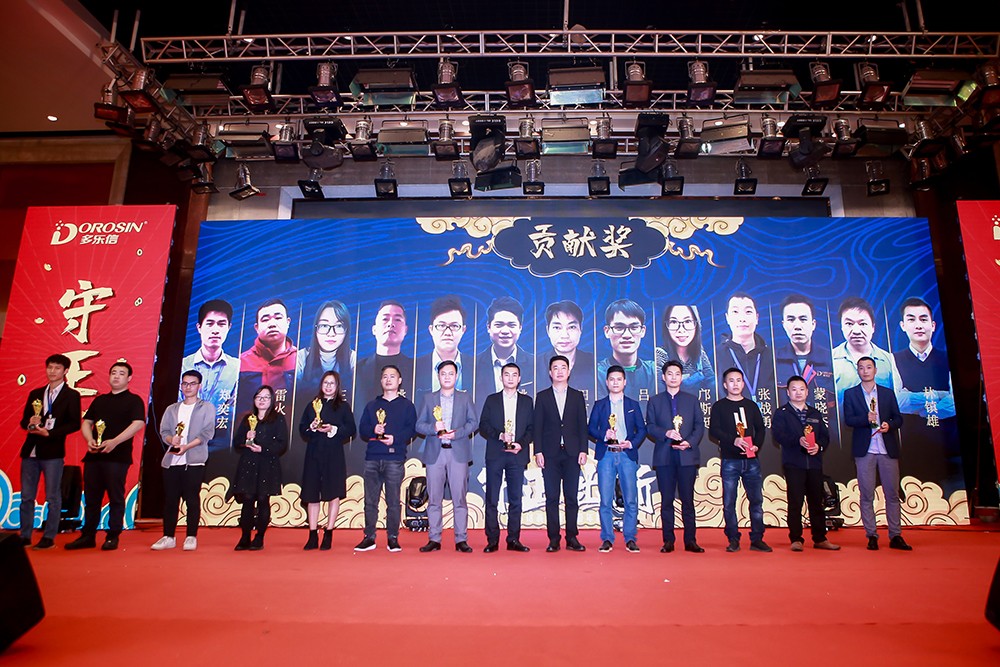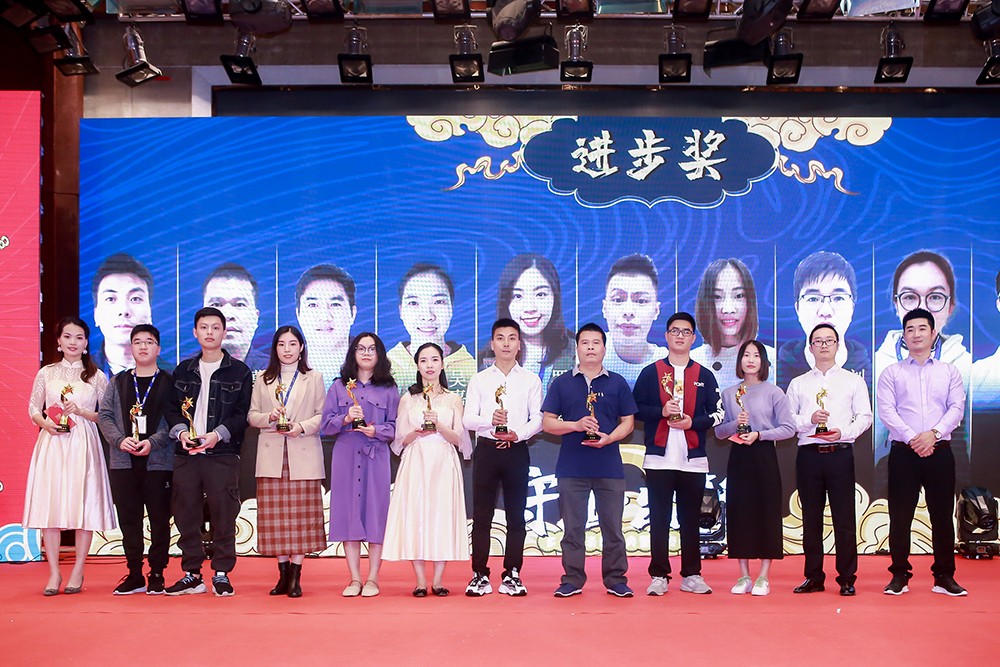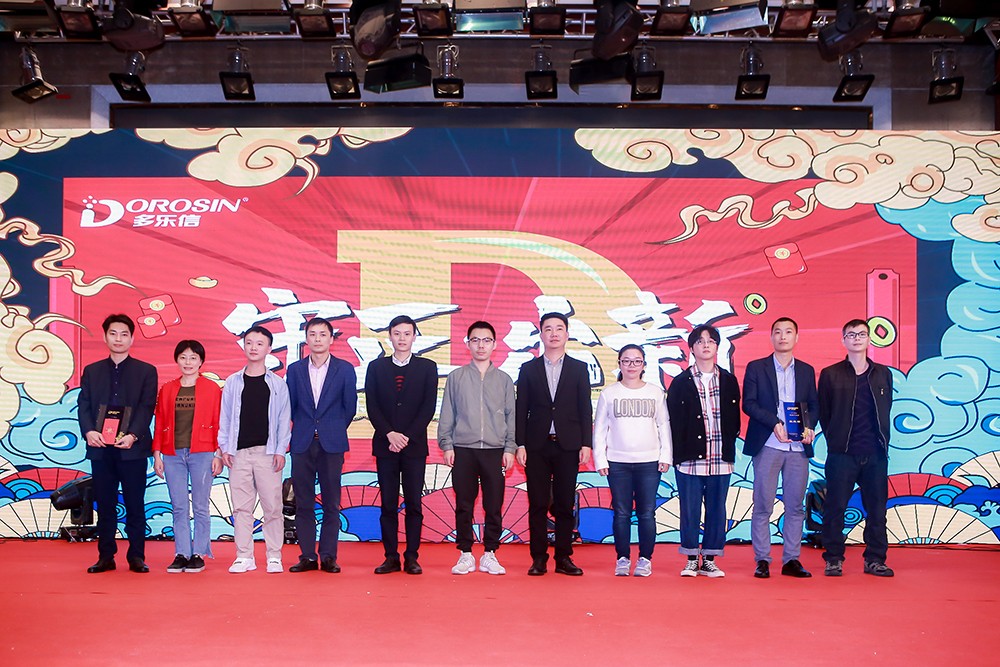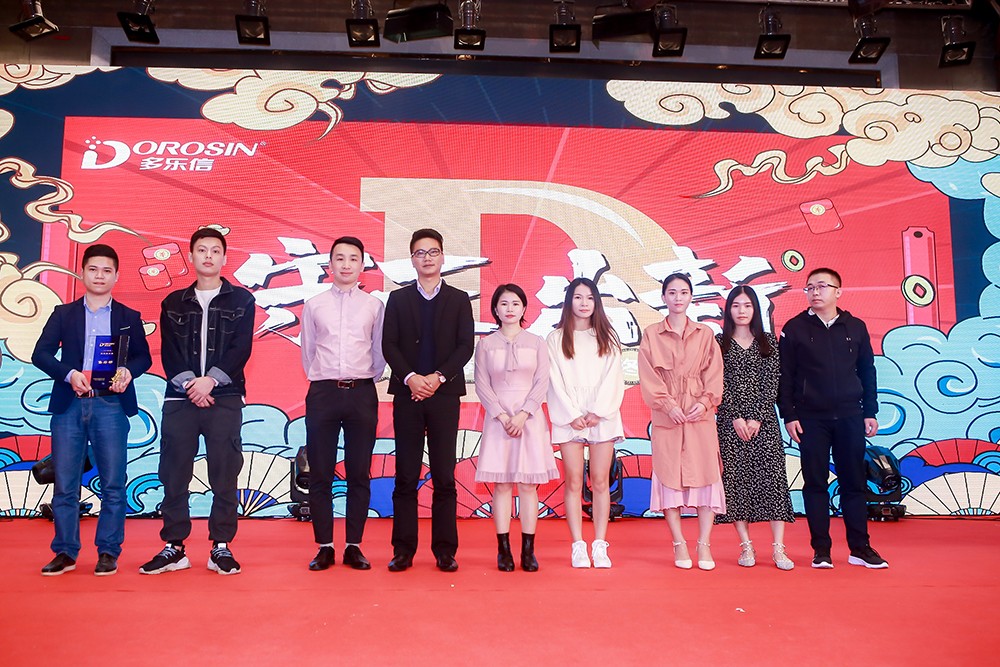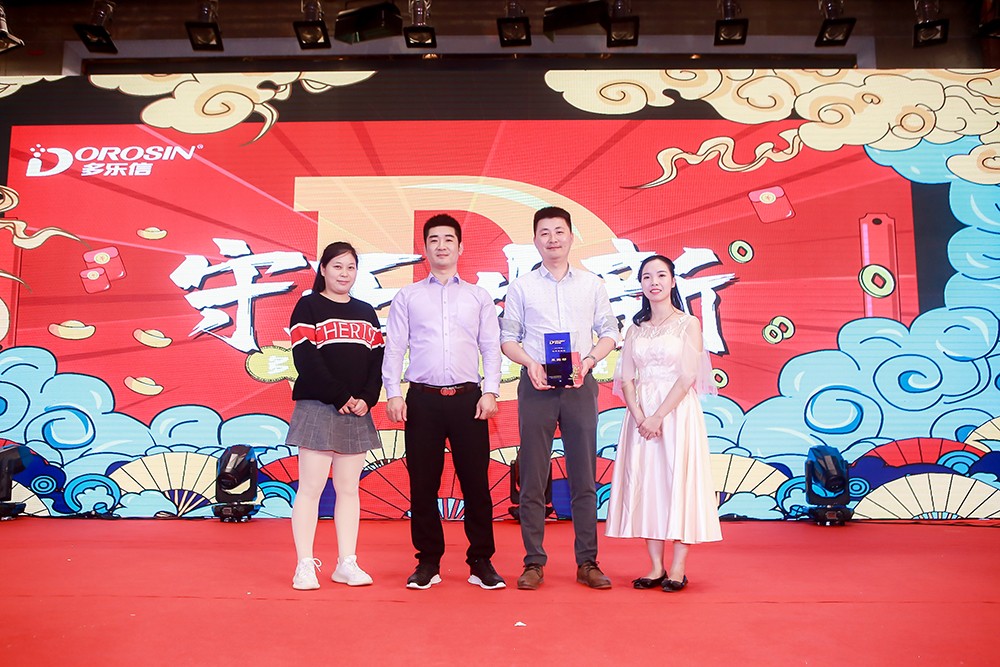 ▲Pictures of awarded departments

MORE-THINKING·JOY-FIGHTING·FAITH-DEVELOPING
At the end of the commendation session, Mr. Yao Xupeng, general manager of DOROSIN, made a concluding speech. He said that DOROSIN has provided products and services for 60,000 corporate users and 500,000 home users, and will face more challenges in the future. The second decade of the 21st century will be a new stage of market evolution. Entering 2020, we still have to "MORE-THINKING, JOY-FIGHTING and FAITH-DEVELOPING".。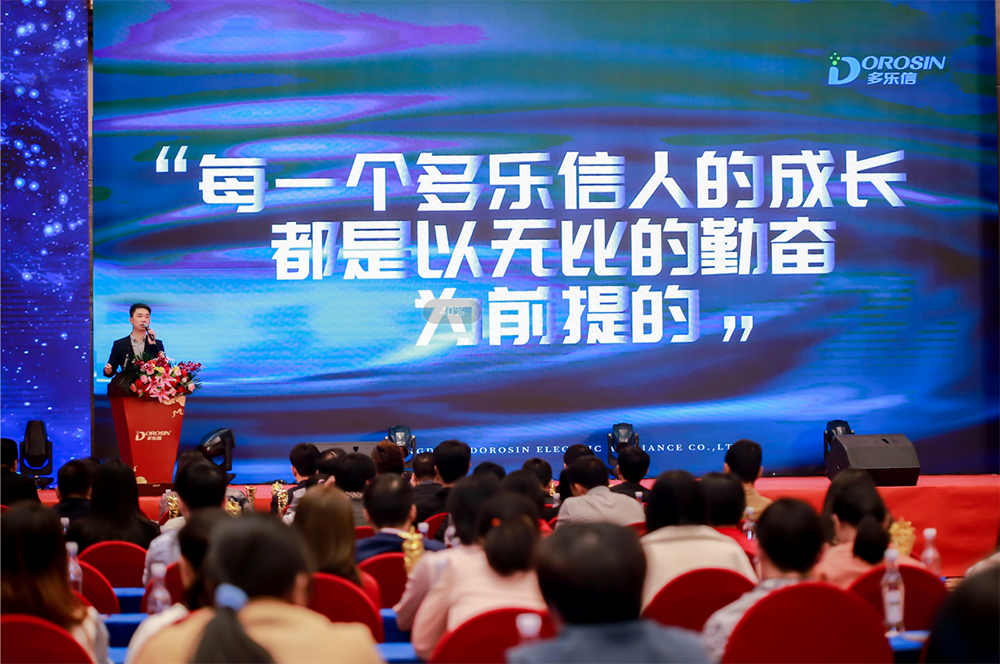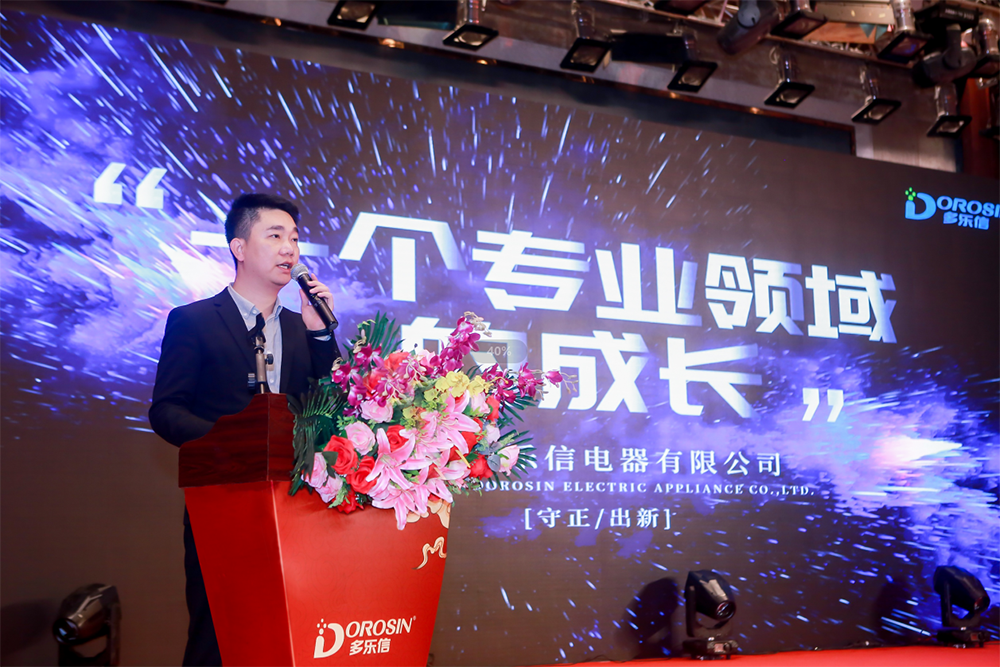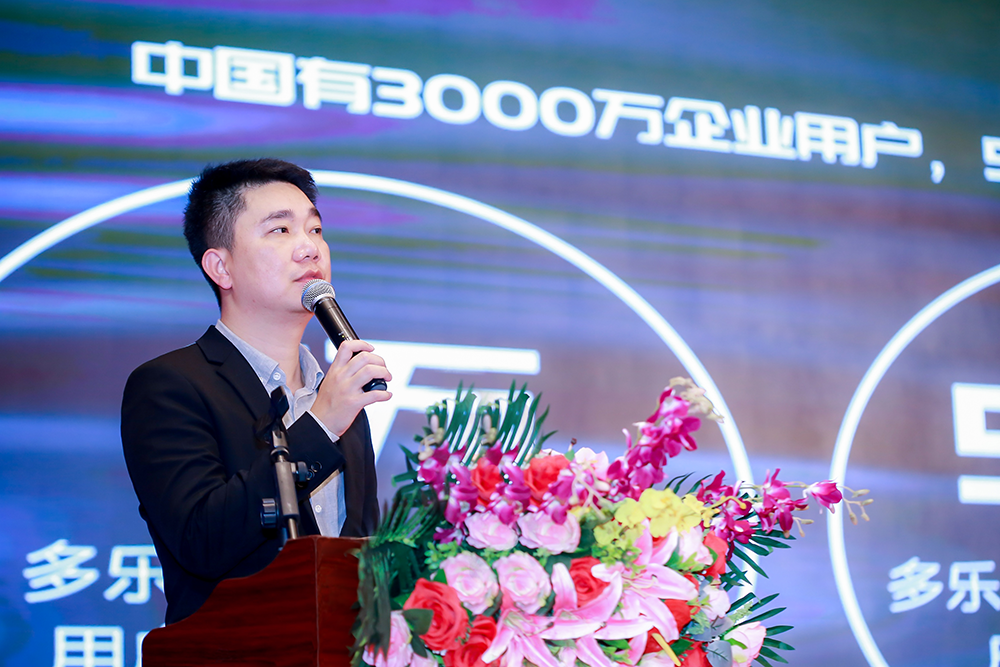 ▲General Manager Mr. Yao Xupeng gave a keynote speech
4
Party scene
Before the party,
The company arranged many small gifts and small games,
Guests and colleagues all had a great time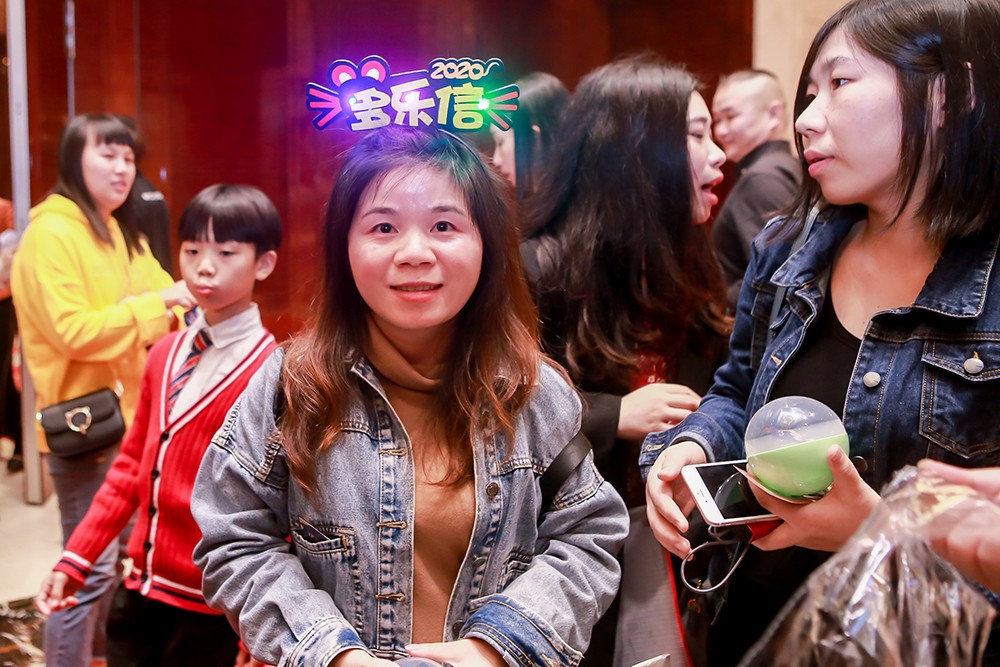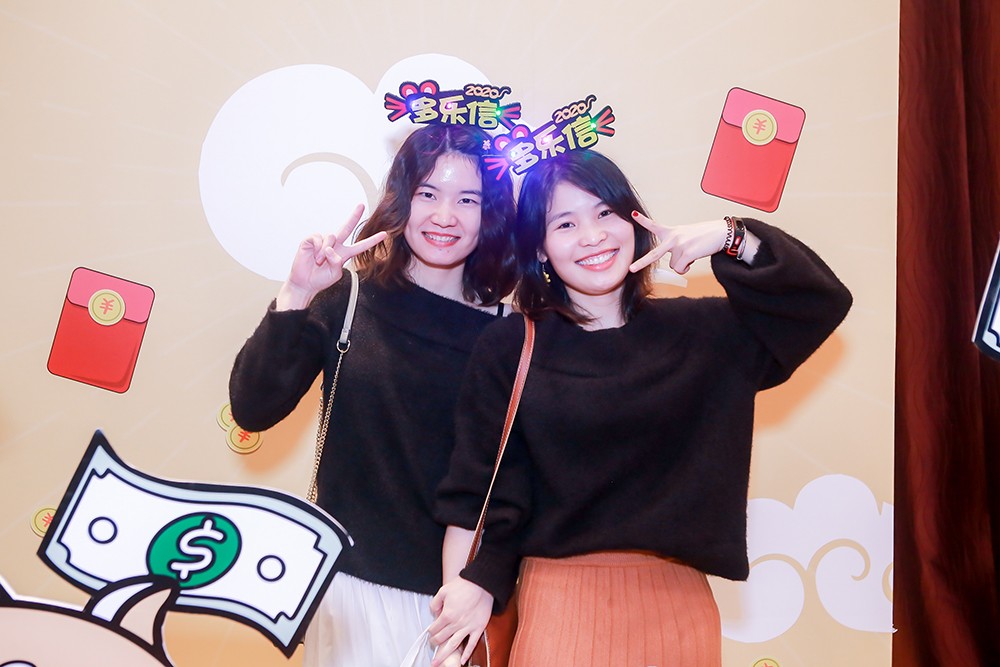 At the party site, in addition to the wonderful shows, the company also arranged multiple games and lottery sessions with surprises! The punished colleagues also entertained everyone "fiercely".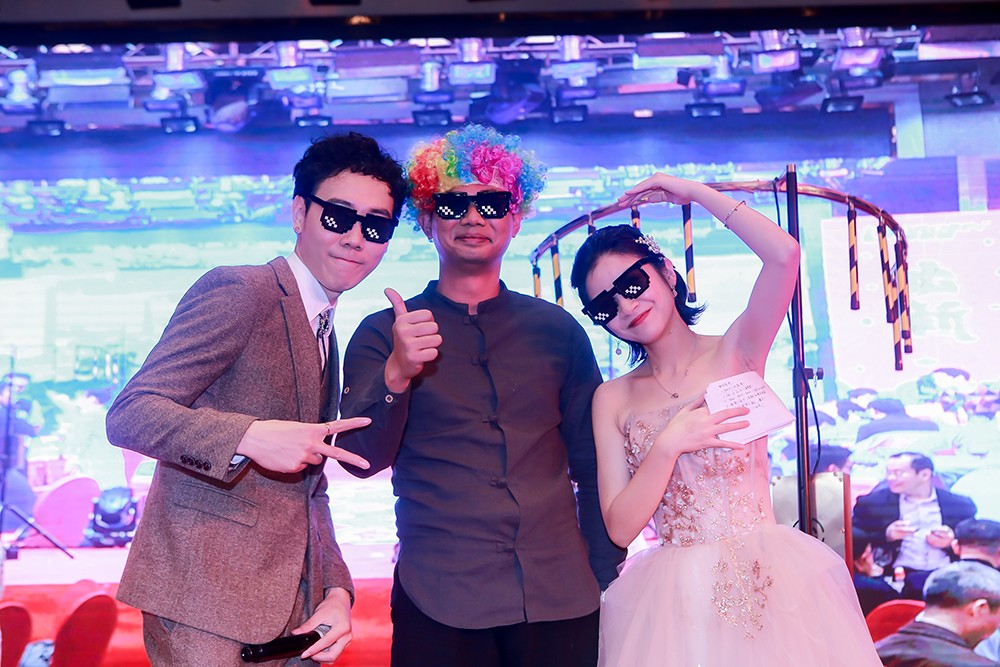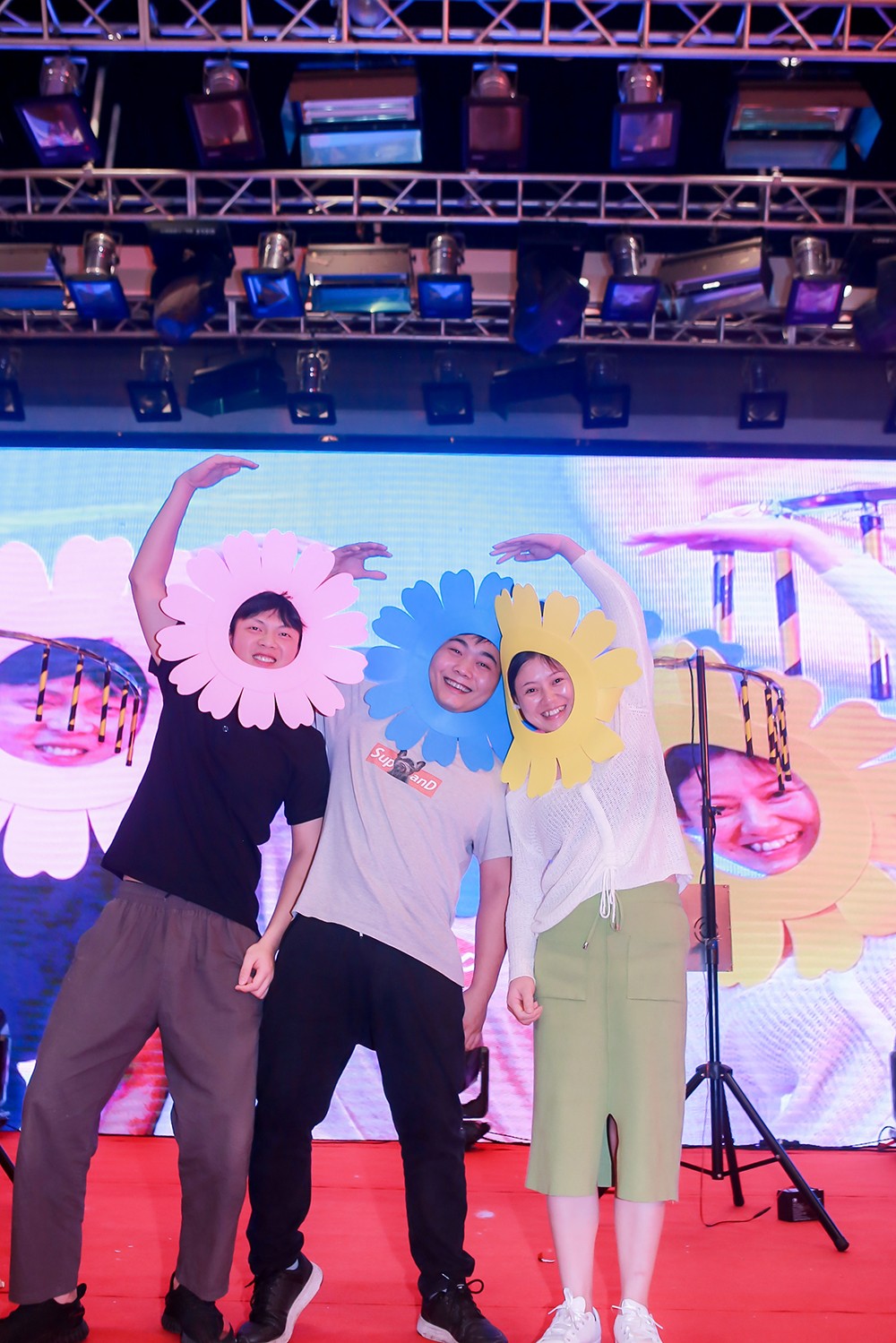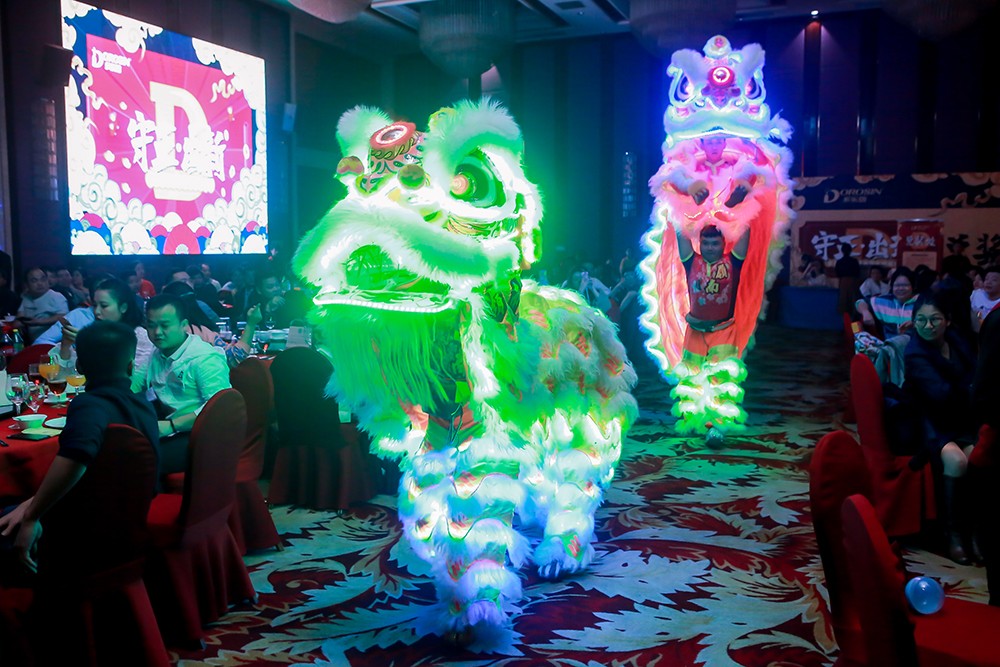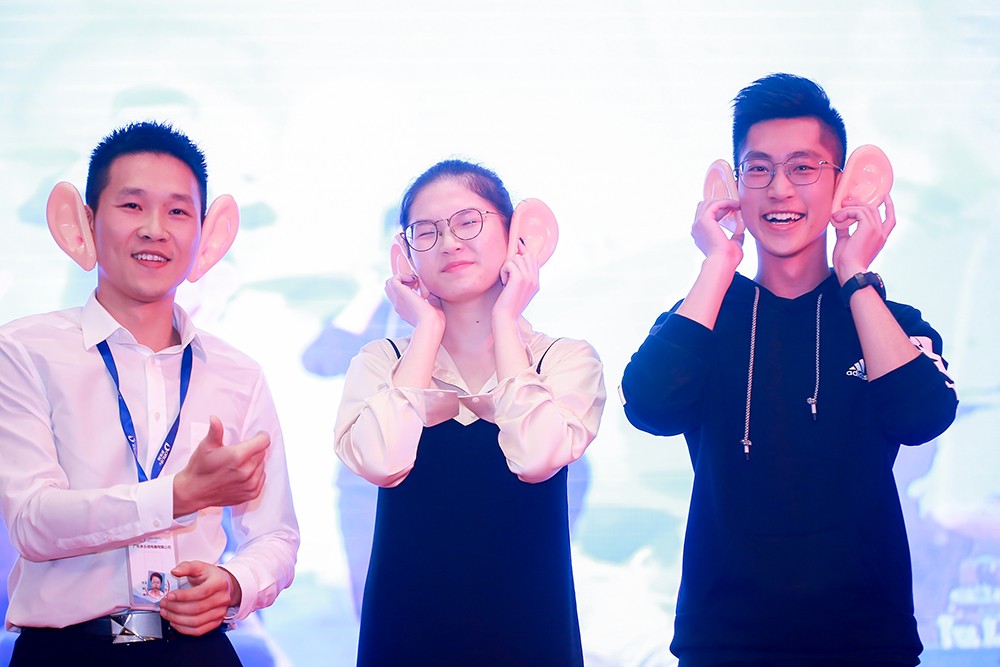 Persistence&Innoviation, the right way to go far

Breakthrough, within minutes and seconds, can subvert a world;
Innovation can give birth to a miracle at the touch of a finger.
A new journey is about to begin,
We DOROSIN people will go towards the goal at a running speed.
Into 2020,
We will continue to be firm in our beliefs,
Swagger, embrace change, and move towards infinite possibilities.
z
Group picture