High vibration of compressor may easily cause failure and damage of control panel, energy loss, wear of acceleration parts, cylinder burning of compressor, copper tube deformation, loosening and cracking, and refrigerant leakage, increase noise and shorten service life.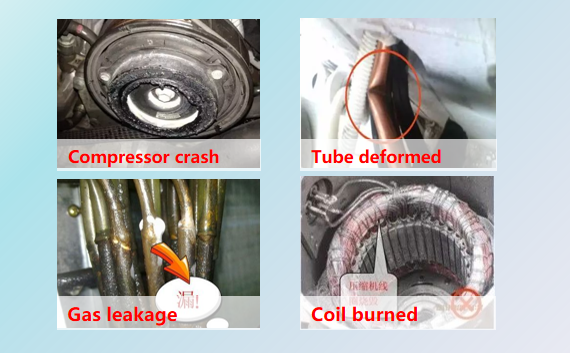 You can find the below video, the vibration comparison of Panasonic compressor and other brands compressor. 99% Dorosin's dehumidifier and spot cooler are made of Panasonic compressor, which is famous for high stability. Clearly you can find that the Panasonic compressor vibration is lower than another one, it is one of the advantage of Dorosin dehumidifier.
Further more, Dorosin R&D team found that according to different systems and compressor motor running speed, their own weight and actual demand for vibration reduction to design and install suitable vibration reduction pad can effectively isolate the vibration transmission of compressor.